The three breweries in Airdrie recently joined together for a collaboration that resulted in a hazy double IPA, cleverly called Next 3 Exits.
"We're three breweries that enjoy each other's beers and business'," says Cody Fitzsimmons, president and owner of Fitzsimmons Brewing Co.
"We thought it'd be fun to join our heads and make something that resonates with our individual brands, as well as, unifies us together."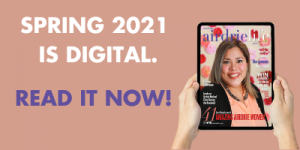 The beer was brewed in the Fitzsimmons facility, with help from staff at Balzac Craft Brewing and 948 Brewing Company.
Each of the breweries are located off of one of the three Highway 2 exits into Airdrie so the name seemed like a perfect fit for the brew.
Kyle Wudrich, chief operating officer of 948, describes the beer as a higher alcohol brew with a lot of late-addition hops to create a very fruit forward juicy type of beer.
"It was a huge hit with current beer consumers in Alberta. This is a very popular style right now as we've seen with the incredible sales and support," he says.
Michael Ward, vice president of marketing for Balzac Craft Brewing, says the three breweries wanted to work together to put Airdrie on the map.
"We want to shout from the rooftops that we are here and Airdrie brews exceptional beer," he says.
"We have had a wonderful response to it. That's the great thing about Airdrie is how much support the community has shown each of us. The collaboration was all about thanking the community for the support they've given us."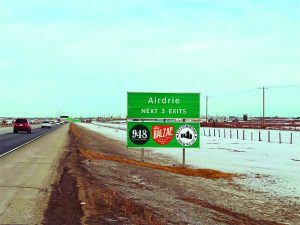 The beer is currently sold out, but representatives of each brewery say they would like to come together again to create another collaboration brew.
"It's always a pleasure (to work with the other breweries in Airdrie)," says Fitzsimmons.
"Alberta has a tight brewing community, compiled with the close Airdrie business community, which makes us the best place in Alberta to be brewing beer amongst friends."
Wudrich agrees.
"It was great to be able to finally come together for a project like this," he says.
"It might have been the first, but it won't be the last."
For more information on Fitzsimmons Brewing Co., read our story here.
Learn more about Balzac Craft Brewing in the airdrielife article here.
Read more about 948 in our feature here.
stacie@frogmediainc.ca