Airdrie Public Library (APL) staff are inviting residents to the Poetry in Motion Open Mic Night that will take place on Sept. 18.
APL and the City of Airdrie's Community Development department have partnered to support and encourage local poets to share their craft.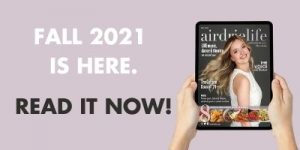 "We host this event because it fits perfectly with APL's mission," says Eric Pottie, programming and customer engagement manager at the library.
"We strive to foster literacy, knowledge and cultural connections and seek to inspire lifelong learning, imagination and creativity through our inclusive programs, services and collections. A poetry contest and open mic is a great example of ways we can complete our mission in a fun way."
The event is planned to be in-person with a Zoom back-up plan.
In the month of June, youth ages 13 to 17 and adults 18 and older submitted up to three poems that were blindly judged by poet Joan Schillington.
She selected an adult and youth winner with a total of six poems that were shortlisted (the two winners and four other poems) to be created into ads that will run on the City of Airdrie ICE buses in the month of September as part of Alberta Culture Days.
"The Open Mic Night is when we congratulate this winners and shortlisted poets by having them read their poems to the public," says Pottie.
"After we give the winners their moment in the spotlight and hear from them, we then turn things over to a general poetry open mic where anyone can read their poems to the audience."
Pottie says he knows it can be intimidating to read in front of an audience but everyone in attendance is open and welcoming and has also experienced the nerves of getting in front of a crowd and sharing something with deep meaning.
"Poetry affects us all differently," he adds.
"We could have everyone read the same poem and it will mean something different to everyone, with people picking up on little nuances or phrases. Though this is similar to paintings, poetry, especially read live by the author, you get to pick up on things like body language, tone, emphasis and really get a full picture of what is being said."
The Poetry in Motion event will take place at 7 pm on Sept. 18 at the library.
For more information, click here.
stacie@frogmediainc.ca