Airdrie resident Sergei Belski has been a professional sports reporter for seven years and the COVID-19 pandemic drastically changed how he does his job.
Belski photographs NHL games and other professional sports like downhill skiing World Cups, CFL games, UFC fights, golf, figure skating, soccer and speed skating world competitions for USA Today Sports Images.
With the unusual 2020 NHL schedule, Belski only photographed hockey a few times this season.
He photographed the first day of Calgary Flames practice/training in July and then photographed some games for a couple of days in Edmonton on Aug 12 and 13.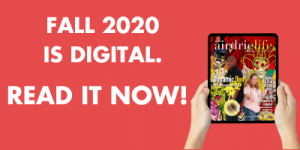 He says the environment is very different with no fans in the stands.
"I do miss fans reactions and the atmosphere is for sure not the same. I usually listen to the fans reaction and in many cases that would let me know that something happened somewhere that I probably need to take photo of," he says.
"The big difference right now is that I was only allowed to photograph from up high with a long lens and only a few photographers who are living in the NHL bubble are allowed to photograph on the ice level through a photo hole."
The Job
He photographed his first NHL game for USA Today Sports Images in March of 2013.
"The best part of my job is probably having the best seat for some of the biggest events in sports," he says.
"I love seeing and photographing some of the players that I grew up watching on television, it was great to get a chance to photograph Jaromir Jagr when he was a part of the Calgary Flames for a brief time, and many others of course."
Although being so close to the action and photographing your sports heroes may seem like an easy gig, it is anything but.
Belski generally gets to the arena between two and three hours before the game starts to set up a remote camera high in the catwalk, research the latest updates on the team and set up his computer with a team roster to caption his photos.
For the actual game action shots, he normally prefers to photograph from the ice level, sitting on a stool in one of the corners of the ice, with a few holes in the glass that he can shoot through.
"I would run to the media room after each period of the hockey game and transmit about 10 images or so to USA Today desk so images could be used on different news websites as the game goes on," he says.
He adds that although he is often within close proximity to the players, his interaction with them is minimal.
"We get very close to players but I don't interact with them, I'm there to be unobtrusive and just document whatever is happening and giving them space when needed," Belski says.
To view some of Belski's sports photos, click here.
stacie@frogmediainc.ca