The City of Airdrie is asking for help from local residents and businesses to improve the municipality's website.
Until the end of May, residents can take the nine-question online survey, which asks participants to identify what's most important to them when interacting with the City of Airdrie.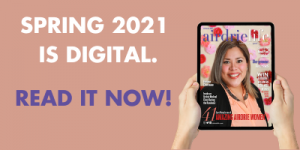 According to a press release, the information collected will be used in the redesign of airdrie.ca and the website's customer service portal, myAIRDRIE.
"Knowing what's important to residents and businesses when they're visiting us online is critical to the improvements we're making to our website and myAIRDRIE," said Mayor Peter Brown.
"We recognize that our online platforms are more important now than ever before and we want to ensure that our online visitors are well served."
According to airdrie.ca, services that residents can receive through their myAIRDRIE account include:
Applying for building permits and book inspections
Signing up for local emergency and resident information notifications
Managing all Genesis Place Recreation Centre programming (no online registration fees)
Receiving regular reminders (and service interruption notifications) about garbage, recycling and organics collection
Viewing monthly water consumption
Applying for or renewing animal licences and requesting animal tag replacements
Applying for or renewing business licences and updating business information
Paying bylaw tickets
Paying utility bills or printing historical statements
Accessing renter managed utility accounts
Paying property taxes using Interac online at select participating banks
Viewing current tax notice and reviewing tax statements
Reviewing current assessment notice and reports
Requesting and paying for tax certificates
The online survey will be open for responses until May 30. All links to the survey will redirect users to a SurveyMonkey page with questions about their priorities, high level demographics and current website user experience.
This exercise is one of several citizen engagement opportunities for the new website. Later this summer, City staff will be seeking volunteers for assistance with a variety of user testing activities.
To take the survey, click here.
stacie@frogmediainc.ca