Live music is back and better than ever at local restaurants and pubs and the owners of the establishments are thrilled to welcome guests back to the sound of tunes, while supporting local artists.
Sorso Lounge, Espresso & Wine Bar has been hosting live music since June 12 and owner Dmitri Martini says he could not be more thrilled to be bringing live entertainment back.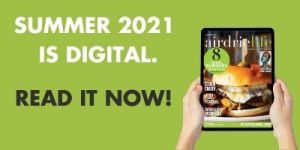 "As soon as we had sun, people were craving to get out and get social," says Dmitri.
"Ever since we opened, we have been all about trying to be the place where the community comes together, and we wanted to create a safe place for everyone once we were able to."
The entertainers have been playing tunes on trailers or in the back of trucks for guests on the patio to enjoy, which is why the establishment was able to host musicians before the July 1 COVID-19 provincial restrictions lifting.
Sorso features live music on Friday and Saturdays and an open mic on Sundays.
"This is helping to re-establish normalcy while supporting local musicians," says Martini, adding Sorso also hosted live entertainment before the pandemic.
"We have everything from blue grass to folk to country, cover bands and rap/hip hop."
Martini says the patio at Sorso holds more than 50 people with room to expand.
"It's an intimate setting and when it gets cold in the fall and winter, we have created a large stage inside to keep the music going," he adds.
East Coast Pub
East Coast Pub opened their doors for the first time in Kings Heights in April but were forced to close and reopen again because of provincial COVID-19 restrictions, so they celebrated their grand opening in the beginning July.
"We want people to come in and enjoy the live music," says J.R. Beauregard, owner of East Coast Pub.
"Follow our Facebook page and watch for what bands are coming up and to make suggestions of music or bands you would like to hear."
The pub hosts open mike night on Wednesday, Thursday night is karaoke night and Friday and Saturday are live entertainment.
So far, the artists on the weekends have been a mix of East Coast Celtic sounds, 70's and 80's tunes, dance music, comedians and a hypnotist has also taken the stage.
"We want this to be that place for the Airdrie community to come together for good times and to make memories," says Beauregard.
East Coast Pub is a large space that seats about 180 people and has about 40 employees.
Whether you are head banging to rock n' roll, popping and locking to hip hop or square dancing to East Coast music, there is a local restaurant in Airdrie for you to visit and support local talent while getting your groove on.
stacie@frogmediainc.ca