Local gyms are once again changing the way their businesses operate after two recent announcements by Premier Jason Kenney and resulting Alberta Health Services (AHS) restrictions.
Kenney announced on Nov. 12 that there would be a temporary two-week ban on all in-person group fitness, dance and singing classes and performances in an attempt to reduce the spread of the COVID-19 virus.
On Nov. 24, Kenney announced further restrictions that resulted from the fact Alberta declared a Public Health Emergency to protect the health care system from COVID-19.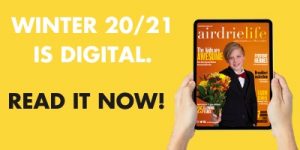 OTF
Tricia McDonald, owner of Airdrie Orangetheory Fitness (OTF), says they have switched to an 'open studio' concept where members can still book a workout time to come to the gym and do their own workout individually as opposed to a group personal training class.
"The new restrictions are definitely difficult for small businesses such as ours that have worked tirelessly to reopen since the first shutdown," she says.
"We have complied with every regulation and have made every effort to keep our members safe. While fitness facilities continue to remain a low source of transmission across Alberta, we are fully willing to comply to make sure we can maintain our operations with some adjustments."
This new 'open studio' format is currently approved by AHS as an alternative for fitness facilities to remain in operation through the current restriction period, according to McDonald.
Instead of having a coach guide a workout, members have the ability to access a library of templates or follow their own workout using OTF equipment.
"Our members have been very supportive and very happy that they still have their place to work out that is familiar," says McDonald.
F45 Training
Jay Raymundo, owner/operator of NRG Fitness Inc and head trainer at F45 Training, says he understands the motive and importance of the temporary restrictions, but doesn't agree with the decision to include group fitness classes or how AHS is defining group fitness classes.
"We are 'pivoting' as best we can – we've removed all cardio machines from our studio (spin bikes and rowing machines), limited our capacity even more to increase social distancing, added more class times, turned off our TVs, and we have a front desk reception staff member as we've had to remove all of our personal trainers/coaches," says Raymundo.
"We've opened up as an 'open gym' format where our members can book a time to come in and do their own work out of their choice.  We will be adding an online component to our offering as well."
He adds members have been nothing but supportive, understanding and patient.
"We have a truly an amazing community," he adds.
"Let's hope everyone stays safe and healthy and that these restrictions are truly temporary and short term."
The Rules
According to the AHS website, group physical activities include team sports, fitness classes and training sessions.
Indoor group physical activities are prohibited unless:
the group only involves members of the same household
the activity involves students at a school or post-secondary institution as part of an education program
the activity involves students at a post-secondary institution
One-to-one indoor training, such as training with a fitness trainer or coach, is permitted.
Outdoor group physical activity is limited to 10 people or fewer.
These measures went into place on Nov. 24 and will remain in place for at least three weeks.
For more information on these and other restrictions, click here.
stacie@frogmediainc.ca