Genesis Land Development Corp is giving back to the community and helping local families get out for a unique event.
On June 4, residents can attend two showings of a drive-in movie at Genesis Place Recreation Centre.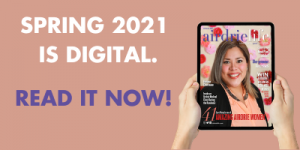 "We recently found out that it is National Drive-In Movie Day on June 6 and we wanted to celebrate that and get people together in in a safe way," says Arnie Stefaniuk, VP of land development for Genesis Land.
"We don't just build a community and leave. We stay invested and want to get people together to make valuable connections. That's what makes a neighbourhood welcoming."
The movies were chosen by followers of Genesis Land Development's Instagram page. There will be two showings in Airdrie with the 7 pm show being Raya and the Last Dragon and a 10 pm showing of Jumanji: The Next Level.
"This is a safe and fun way to get out of the house and something to look forward to, which we all need right now," says Stefaniuk.
"It is so amazing to see the wonder in a child's eyes the first time they go to a drive-in movie or if you are a bit older and this is something you used to do, it can take you back to your youth."
Partners that are helping make the event a reality are McKee Homes, Calbridge Homes and Genesis Place.
Tickets cost $20 to hold your car's spot in the parking lot and all proceeds from the event will go to the Airdrie Food Bank.
"We wanted the money to go to a charity that provides immediate help to those in need," says Stefaniuk.
"People are hurting and this is one way to get them help quickly."
Genesis Land Development is also hosting a June 5 showing of Jumanji: The Next Level at 10 pm at Genesis Centre in Calgary.
Stefaniuk says movie goers are asked to stay in their vehicles for the entire time they are at the event other than to use the washroom. There will be bathrooms provided but no concessions so make sure you grab your favourite movie snacks and drinks before you head over.
This is not the first time Genesis Land Development has provided relief for residents during the pandemic. Last year, the company organized a kite flying event at Chinook Winds Park to safely bring residents together for some fun.
"Before the pandemic, we have hosted skating parties in the winter and block parties in the summer," says Stefaniuk.
"We are heavily invested in our communities and we want to see residents living the best versions of their lives and that includes knowing your neighbours and having friends right in your neighbourhood."
For more information or to buy tickets to the 7 pm show, click here. For the 10 pm show, click here.
stacie@frogmediainc.ca