This November, Genesis Place Recreation Centre will launch a free, inclusive program for children with autism and sensory sensitivities.
Fun Inc. (FUNdamentally Inclusive) is a free physical literacy program open to children aged four to 11 with autism and/or sensory sensitivities.
The program enables children to take part in physical programming in an environment designed for safe and successful participation.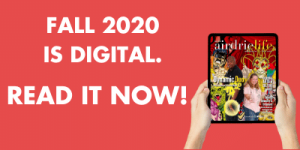 "Funding through the Communities ChooseWell RECreate Grant allowed us to bring this unique opportunity to Genesis Place," says Jerret McCoy, wellness programmer at Genesis Place.
"We are also thrilled that our own ACE Physical Literacy Specialist Travis Walsh will be the lead instructor for the program."
The goal of the RECreate Grant is to enable healthy living champions to overcome the challenges presented by the COVID-19 pandemic to support physical activity, active living, and/or healthy eating within the context of recreation at the community level.
"One of the reasons children with autism do not participate in organized sport is because they do not have the appropriate fundamental movement skills to participate in mainstream sport programs," according to communitieschoosewell.ca
"The purpose of the Fun Inc. program is to give kids with autism an opportunity to participate in a physical literacy based program, which will allow them to develop the fundamental movement skills critical to enjoying lifelong physical activity."
Curriculum for this program was developed by the Pacific Institute for Sport Excellence (PISE) in conjunction with the Canucks Autism Network.
The program will run Monday evenings and Saturday mornings starting Nov. 7 until Dec. 14.
Children will be placed into two age groups of four to six years old and seven to 11 years old. Registration inquiries can be sent to Bobbi Thomas, preschool, children and youth programmer at bobbi.thomas@airdrie.ca.
stacie@frogmediainc.ca