The City of Airdrie has upgraded technology and traffic control measures at all intersections, enabling protective services to improve their current incident response times.
"We've had similar technology in place at various locations in the city, and with the addition of stations and the relocation of apparatus over the years, the old system does not function in all directions," says Kevin Weinberger, chief of protective services for the City of Airdrie.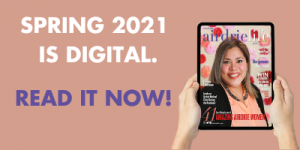 "With new GPS technology upgrades, we're able to maintain all directional travel and strive to improve our current response times, as our response area grows and traffic congestion increases in our community."
Implementing technology that detects and triggers traffic controls for high-priority traffic not only improves service levels for Airdrie Fire Department (AFD), it will increase safety for AFD personnel and will reduce the risk of accidents involving fire vehicles.
According to a City of Airdrie press release, AFD will initially equip 14 frontline apparatus with GPS technology that will pre-empt traffic lights based on the destination they are travelling in emergencies only.
This new technology will allow AFD to monitor speeds and detect when traffic signals are not working properly throughout the City of Airdrie, according to the release.
"This type of equipment provides safe roads for regular traffic and will allow for traffic calming prior to emergency apparatus entering the signals during emergency calls," says Weinberger.
He adds that the AFD has been hitting their response time targets but these measures will help improve driving and calm traffic for Airdrie residents when an emergency vehicle is on route nearby.
The city's fire halls will now have the ability to monitor speeds and detect when traffic signals are not working properly. The new apparatus will allow protective services members to collect information in an attempt to further improve response times.
stacie@frogmediainc.ca