Lisa Leroy of the Comfort Inn & Suites in Airdrie was recently recognized for her sales excellence by the 2020 APEX Awards (Awards for Property Excellence).
"I am honoured to win this distinction from Choice Hotels Canada," says Leroy, general manager of the Comfort Inn & Suites.
"Thank you to my team for your ongoing support and for giving me the opportunity to excel."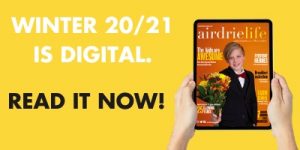 The national award recognizes an individual who has demonstrated outstanding sales efforts.
In addition, this year the property also won a regional APEX award for highest Choice Privileges Enroller Rate. This award-winning hotel was also the International Hotel of the Year award winner in 2011 and has won four APEX awards since then.
According to ta Choice Hotels press release, Leroy has consistently shown a quick response to local opportunities and those from Choice to capture incremental room nights, leverage tools and resources as well as engage with the Choice Sales team. She has also participated in local sales opportunities, training, responses to request for proposals and the maintenance of high-quality standards.
"A strong and resilient sales culture is so important in our industry, particularly today," says Brian Leon, president of Choice Hotels Canada.
"We congratulate Lisa on her ongoing and outstanding sales efforts and overall excellence, which has resulted in a likelihood to recommend score of over nine (out of 10) for the hotel."
In total, there were 11 national APEX Award winners across the country, which recognize stellar performance, ongoing commitment to guest service and community leadership.
For additional information, click here.
stacie@frogmediainc.ca