The Store Upstairs is transforming into a pop-up art gallery dubbed The Gallery Upstairs for ARTember.
From Sept. 11 to 30, the store will feature 30 pieces by 24 artists. All but two of the works are for sale on site with 100 per cent of the money going directly to the artists.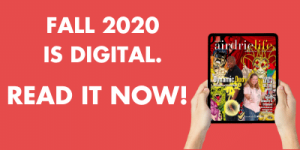 Denise Melrose, owner of The Store Upstairs and Pharmasave on Centre, says she feels it's important to support artists in the community and is happy to host such talent in her store.
"I am constantly amazed at the sheer volume of talent our community has," she adds.
"It's an honour to showcase some of it this month."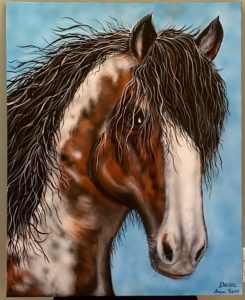 Amanda Tozser will be showing her piece called Diesel, an acrylic brush and airbrush blend on linen canvas, that depicts a horse that lives on a farm near Stettler. The work is painted from a photograph by Monica Schmidt.
"I'm always happy to help ARTember in any way I can," says Tozser.
"Airdrie has so many talented artists. I love the fact that The Store Upstairs is showcasing the art. The fact that chosen artists are able to showcase and sell our art will help those of us affected by COVID."
Jennifer Mohr will showcase her acrylic mixed media on canvas piece called Field Flower that is part of her Flourish series.
"The series features floral arrangements from local floral designers and farmers and was a really fun collaboration," she says.
The gallery is open during regular store hours and several artists will be onsite doing demos throughout the 19 days.
"It's a great chance to meet and chat with area artists," says Melrose.
Watch for a schedule of artist appearances on social feeds for The Store Upstairs and ARTember.
For more information on the artists who are taking part in The Gallery Upstairs, click here.
stacie@frogmediainc.ca