Airdrie has come a long way in the city's selection of authentic international restaurant offerings in the past few years.
Although this progress is much appreciated by a local foodies, with the COVID-19 pandemic, many people are choosing to stay home and make their own international recipes in the safety and comfort of their kitchens.
Other than the big box grocery stores, which may not have the exact item your recipe calls for, it can be difficult to know where to shop for international ingredients in our community.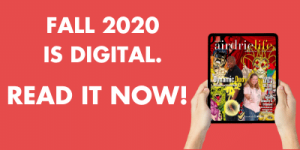 We found four local markets that offer a variety of foods from around the world:
A Fine Balance Catering and Cafe (#2, 213 Main St)
A Fine Balance is a taste of India in Airdrie. You probably know that they have the best curries, tandoori dishes, snacks and naan bread out there, but did you know that they also sell authentic Indian spices and sauces? The next time your recipe calls for mango coconut curry or vegan butter chicken sauce, consider getting it locally at A Fine Balance.
Sagana Asian Market (213 Main St N)
Sagana Asian Market is a small grocery/convenience store specializing in Filipino and Asian food. They have something for everyone including a number of delicious and unique sauces and spices as well as a huge selection of dry goods and treats that are not widely available in Canada.
De-Chosen African Market (Unit 103 – 2914 Kingsview Blvd)
Foods from every African nation can be found under one roof. From Nigeria to Cameroon, from Zambia to Congo, from Zimbabwe to Ghana. A one-stop shop, the market sells spices, fabrics, human and synthetic hair and beauty accessories, even a selection of African movies and music.
Nutters (102 – 400 Main Street)
Nutters may not be the first place you think of to get international foods, but with a selection of multicultural and hard-to-get ingredients such as spices, sauces and noodles, it is worth it to drop by when you are cooking your next exotic meal. Nutters also caters to a number of dietary restrictions such as gluten-free, vegan and the keto diet.
Meal Plan Addict Steph Todd shares her favourite international-inspired recipes in our digital Fall edition. Click here and flip to page 25 to read her recipes for Thai Peanut Ground Pork Bowl and Simple Curried Chickpea Salad.
I have made both of these delights and they quickly became a regular part of our dinnertime rotation because of how fast, easy and packed with flavour they are.
stacie@frogmediainc.ca