It didn't sit well with the organizers of the Boo at the Creek event to cancel the outdoor Halloween gathering due to the COVID-19 pandemic, so they came up with a plan B.
"We recognize how significant our fundraising efforts were for the Airdrie Food Bank in the past and knowing we are still in the pandemic and demand for the food bank is higher than ever, we knew we had to do something," says Paige Cairns, Boo at the Creek committee chair.
"A lot of people don't realize that they are one or two pay cheques away from needing to access the food bank themselves and I think COVID has made that a reality for many. This is a cause that any of us could need help from at one time or another."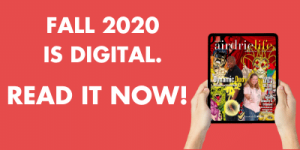 Boo at the Creek was a free, annual family friendly Halloween event at Nose Creek Park that included games, crafts, music, candy and prizes.
This would have been the sixth year of the event that has raised thousands of dollars for the Airdrie Food Bank during that time.
The alternative event that the group came up with is called Spooky or Sweet and involves four professional photographers taking photos of families at Nose Creek Park on Oct. 31.
Each photographer will have two backdrops; one that is fall or Halloween themed (spooky) and one that is winter or Christmas themed (sweet) and families will choose which one they prefer to have their photo taken in front of in exchange for a donation to the food bank.
"Our event has always been designed so that any family can participate regardless of their socioeconomic status and this still holds true," says Cairns.
"Many people could never afford to have professional photos taken but they deserve to have their memories captured."
Cairns says the idea has been incredibly well received by the community and all 96 spots for the photo event filled up in less than 24 hours.
However, residents can still take part in the fundraising efforts with an online silent auction that presents an opportunity for you to get all of your Christmas shopping done at an affordable price, while donating the money to a wonderful cause.
"There are going to be some absolutely incredible deals that you won't find anywhere else and it is totally in the spirit of the season that all of the money will go directly to help the Airdrie Food Bank," adds Cairns.
She says a few of the most exciting silent auction packages include a "Take a Break, Mama" basket that includes a massage, a four-hour house clean, a manicure and pedicure and a haircut.
Other exciting packages include a tool basket valued at more than $450, a $500 Christmas light installation package, custom woodwork pieces, personalized artwork, birthday party packages and many self care items.
"The support we have seen from the local business community has been absolutely incredible," says Cairns.
"We were cautious about asking the small business community in Airdrie for help because we know how hard many of them have been hit by COVID, but they have come through in a big way with products and services that are out of this world!"
The silent auction will run from Oct. 15 to 31 and can be found on the Boo at the Creek 2020 Facebook page.
stacie@frogmediainc.ca