The Airdrie Parades Committee has made the difficult decision to once again cancel the Canada Day Parade due to the COVID-19 pandemic.
However, they will go ahead with a home and business decorating contest, similar to the one they hosted last year that saw more than 100 buildings decorated with red and white, Canada flags, moose and beavers and much more.
Co-chair of Airdrie Parades Committee Sam Morros says she is disappointed that they needed to cancel the parade on Main Street that has been going on in the city for more than 50 years before 2020, but the committee wanted to make sure residents were celebrating in the safest way possible.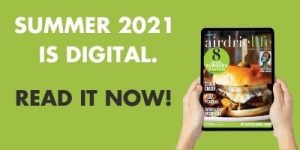 "We felt it was too soon to proceed with a traditional parade but are excited to get back to normal in the future," she says.
"Despite COVID (last year), we still saw amazing participation and enthusiasm from the community and it was such a great day. We're looking at this cancellation as an opportunity to make the contest even bigger and better!"
The contest will be much the same as last year with residents decorating their homes, registering on the Airdrie Parades website and homes being plotted on a map for others to visit.
The contest will also be judged and Morros says they are increasing the number of judges from three to at least four and there will be new opportunities to win the $1,000 worth of prizes. This year's event will also include some special guests that they are keeping under wraps until the event.
"It was an amazing display of community spirit (last year)," says Morros.
She adds that some of the most memorable decorations from last year include skeletons dressed as first responders, a giant map of Canada on a front lawn and a dinosaur holding our country's flag.
Residents can find out where all the action is on the Airdrie Parades website where there is an online map plotting all participants.
"It's a reverse parade!" says Morros.
"Grab your favourite local treats and hit the road. It's a great way to check out more of the community, meet your neighbours and experience Canadian spirit. It's free to participate, there are amazing prizes to be won, and lots of fun to be had!"
According to Morros, first-place prize, sponsored by Davis Chevrolet, is a barbecue/smoker package worth more than $1,200.
The Committee is also giving away free house decorating kits. Put your name in the pot to possibly get chosen for a free kit, by registering here.
Don't forget to use the social media hashtag #AirdrieCANdecorate for all of your photos.
To learn more about the Canada Day Decorating Contest, click here or follow Airdrie Parades on Facebook.
stacie@frogmediainc.ca