A local homebuilder is giving back to sick children in Alberta in an unforgettable way.
Sam Iaquinta, general manager of Castellano Custom Homes, and his team have created Homes for Hope, a project that includes the sale of a home with the proceeds going to the Alberta Children's Hospital (ACH) and the Stollery Children's Hospital (SCH) to assist in the care of sick children across the province.
The Castellano team came up with the idea to give back after doctors and nurses at the ACH saved Iaquinta's two-year-old son's life multiple times in 2013.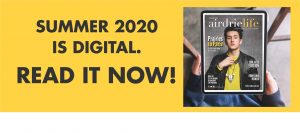 "We are in a position where we can make a real impact with the sale of this home and in the spirit of showing our gratitude for saving our boy's life, that is what we are going to do," says Iaquinta.
While in the hospital for more than a month with Human Metapneumovirus, Iaquinta's son required resuscitation, critical care transport and Extracorporeal Membrane Oxygenation (a technique of providing prolonged cardiac and respiratory support to a person whose heart and lungs are unable to provide an adequate amount of oxygen to sustain life.)
"He is alive today because of the amazing people at that hospital," says Iaquinta.
"We wanted to do everything we can to pay them back for that."
The money raised by the Homes for Hope house will go towards the Lifesaving Care Resuscitation Improvement Project to help fund specially designed equipment and advanced training to help experts stabilize and safely transport sick and injured children.
Home Sweet Home
The Castellano team broke ground on the 2,679-square-foot home in King's Heights in Airdrie in August 2019 (see photo above with Mayor Peter Brown and members of Airdrie City Council) and is now nearing completion, as the cold winter and the COVID-19 pandemic delayed construction.
Close to 50 tradespeople and professionals are donating their time, products or services to the project, including everything from appliances and painting to stonework and windows.
"This really speaks to our trade pool," says Pat Marra, Castellano Custom Homes co-owner/construction manager.
"I was surprised at the degree of support considering the timing of the project. Every single person who worked on this home has contributed in some way."
The area's developer, Melcor Developments, also gave a drastically reduced price on the lot as part of the donation.
"It's a well-built beautiful home on an incredible lot with all of the amenities of a wonderful community," says Iaquinta.
"You could be the owner of the first home in a series of homes that will support this incredible cause."
The team is hoping to have the home up for sale by the end of September or first week in October and plans to sell it for $1 million.
Iaquinta says Castellano Custom Homes and Melcor Developments aim to partner up again to build another Home for Hope in 2022.
If you are interested in purchasing the home, email Iaquinta at sam@castellanohomes.com
For more information, click here.
stacie@frogmediainc.ca