A local pup is being recognized for the pawsitive impact he is having on the lives of the people he helps.
Court Coordinator/Trauma Dog Handler Deb Reid and Jake the Facility Support Dog have been nominated for an Alberta Community Justice Award.
Jake is a five-year old, purebred, black Labrador who reported to duty for Airdrie and District Victims Assistant Society and RCMP on Nov. 1, 2019.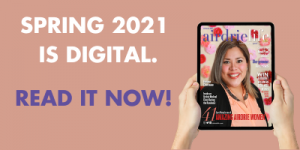 He was specifically bred and trained to be a facility support dog by the Lions Foundation of Canada Dog Guides.
"We use him to provide comfort and support to children and adults during statements and to build rapport and bond with a person," Reid says.
"Jake is also present for meetings with myself, RCMP and Crown Prosecutors where we prepare victims for testifying in court."
He also appears in court as a "court aid" and provides support to victims throughout the court process, and during urgent care and hospital visits.
To date, he has worked on 47 court files and supported 89 victims including children, youth and adults.
"Debbie and Jake provide Airdrie and area victims of crime with an opportunity to be supported in a very special way," says Mayor Peter Brown.
"Assistance dogs, like Jake, add a whole new dimension when it comes to supporting some of our most vulnerable community members. It is difficult to quantify the overall impact Jake has had in our community."
The Alberta Community Justice Awards recognize individuals and organizations that have made outstanding contributions to preventing crime in local communities.
According to alberta.ca, the recipients have shown exceptional leadership, innovation and dedication to working and volunteering in community justice.
The following criteria are also used to review nominees and choose recipients:
Leadership – exceptional leadership ability.
Innovation – innovative solutions or approaches in the nominee's work or volunteerism.
Service enhancement – deliberate steps to enhance the services the nominee's organization provides.
Community mobilization – efforts to get the community involved and address local issues.
Partnerships and collaboration – effective connections and partnerships with other agencies and parallel organizations in the community.
"This nomination to acknowledge the extraordinary contributions that Jake and Reid make is a well-deserved recognition of the value and importance of the support they bring to our community," adds Brown.
For more information on the Alberta Community Justice Awards, click here.
stacie@frogmediainc.ca