Sydonne Warren was inspired to compete in the Mrs. Calgary Pageant when she realized that five Black women have won major pageants recently.
"I was especially inspired by Miss Universe (Zozibini Tunzi) because her skin and hair were similar to mine and Miss World (Toni-Ann Singh) was a fellow Jamaican," she says.
"After seeing them win, I thought maybe I could do the same!"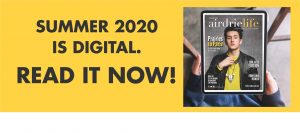 Having never competed in a pageant before, she wasn't sure what to expect. She says it was a bit of a rollercoaster because the COVID-19 pandemic hit just before the pageant events started up.
As a result of social distancing measures, a more scaled-back pageant took place with a smaller audience and a few virtual contests.
"Overall, I'm proud of everyone for participating even though it wasn't the ideal scenario," says Warren.
The model and artist says it "felt surreal" when she was crowned the winner on Aug. 8 at the Banff Trail Community Association.
"I felt overjoyed; the other contestants were also great candidates!" she adds.
According to the website, the Ms/Mrs. Calgary Pageant "provides women throughout Calgary and area the opportunity to learn basic life values such as self-confidence, sportsmanship, determination, poise, and leadership while competing in a positive atmosphere for both local and provincial titles."
The Mrs. Calgary eligibility requirements include:
Being a Canadian resident or have permanent residency
Having reached your 18th birthday and are currently married
You are of good moral character
You reside within 50 kilometres of Calgary
You have not been convicted of a crime
You are female
During their reign the winners will attend local events, meet local dignitaries/celebrities, participate in parades and much more.
"I intend on increasing the visibility of the Black community, mentoring young people and incorporating art into healing and therapy for those who need it," says Warren.
"I hope the fact that I won will inspire others around me to put themselves out there and put on a bold face. I know plenty of people with important opinions and voices that need to be heard."
Warren was born in Jamaica and has lived in Calgary since the age of three before moving to Airdrie three years ago.
"I like the closeness of the community," she says.
"There are a lot of young families like mine and my kids really enjoy living here."
For more information on Warren's art and modelling, follow her on social media @sydtheartiste.
stacie@frogmediainc.ca