The 11th annual Amazing Airdrie Women Awards (AAWA) brought together some of the city's most inspiring women for a night of celebration at the Bert Church LIVE Theatre on Nov. 25.
This year's theme, 'Hope blooms eternal' told the stories of nominees' struggles, goals, passions and grit.
"It was an honour to finally share in person and celebrate these extraordinary women from our community," said airdrielife Publisher Sherry Shaw-Froggatt.
"After postponing the event two times, it was very apparent that everyone needed this event and we were humbled by the feedback and outpouring of gratitude for hosting a special evening."
The POWER of Art silent auction raised a grand total of $3000. Fifty per cent of proceeds from the auction and $5 from every ticket sale is being donated to Airdrie P.O.W.E.R.
A total of 41 Airdrie women were nominated this year. On Thursday night, 10 of them were honoured with an AAWA in 10 different categories.
"I think the women of Airdrie are amazing. I have lived here a long time so it's just such an honour to be recognized by your community for your contribution. We're very lucky Airdrie is such a strong volunteer community," said Vitreous Amazing Cultural Ambassador Award winner Veronica Funk.
"It feels like a really full-circle moment for me. At one point, I was told I would actually never work and now I am a few months out from completing my masters degree in clinical social work with trauma informed practice. Now I can give back to people that might have been in the same situation that I have been. Post traumatic growth is possible. Resilience is beautiful," said Pureform Amazing Courage Award winner Candice Kutyn.
"It's an honour to be nominated with all these other wonderful women and the things they do for the community. It's also very humbling to be recognized for the work that I've done in the community with the RCMP over the last 15 years," said GP Law Amazing Advocate: Cpl. Echelle Malone.
Each of the Amazing Airdrie Women Awards winners will have $100 to donate to the charity of their choice thanks to the family of a late award nominee. The Tracy Work Amazing Airdrie Women Pay It Forward Fund honours Work, who was nominated for an AAWA during the event's inaugural year in 2011.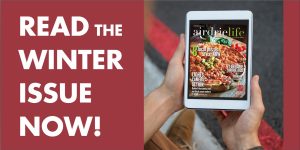 Below is a list of the winners:
Cream Body & Bath Amazing Determination: Shawna Taylor
In 2019, Taylor created Here Together, a support group for families of addicts in Airdrie. It was inspired by her daughter to bring addictions into the light and let families know they are not alone.
Pharmasave On Centre Amazing Heart: Renée Short
Short began the process of adopting twin six-year-old boys years ago. Though they brought joy, it also presented some challenges as they both have ADHD and special needs. She's also working to help her friend's son who has end-stage renal failure due to congenital abnormalities.
McKee Homes Amazing Mentor: Jessica Hamilton
Hamilton has been a drama teacher for 20 years in Airdrie. She is also a soccer coach and coaches for Airdrie and District Soccer Association. Her work focuses mainly on helping students reach their full potential and be the best they can be.
Explosive Edge Amazing Athlete: Jinaye Shomachuk
Shomachuk has been competing in the hammer throw, shot put and discus since she was nine years old. She holds two Alberta School Association records in discus and shotput and holds 16 total provincial records.
Restored Wellness Amazing Promise: Mikah Dupuis
Dupuis was diagnosed with lymphoblastic leukemia in June 2019 and was told she would need to undergo two-and-a-half years of treatment. During treatment, she had rare side effects that caused her brain to swell and left her temporarily paralyzed Despite these challenges, she decided to help other sick children by rappelling down the Sheraton Eau Claire Hotel in Calgary and raised $20,000 for Make-A-Wish Rope for Hope.
Pink Wand Amazing Workplace: Bert Church High School
Due to the pandemic, staff and students had to shift to remote learning, then back to in-person learning. The school rallied together and created a collaborative nature within the school community as a result.
Davis Chevrolet GMC Buick Amazing Legacy: Frances MacCuaig
MacCuaig has volunteered for Bethany Care Centre and Soap for Hope. She has lived in Airdrie for 16 years and worked in finance and office management for volunteer organizations.
GP Law Amazing Advocate: Cpl. Echelle Malone
Malone developed the innovative service delay model behind the Airdrie RCMP Mental Health and Addictions Liaison Team (MHALT). The team partners with Alberta Health Services to identify and address unique challenges surrounding mental health and addiction.
Vitreous Amazing Cultural Ambassador: Veronica Funk
Funk has been sharing her love of art ever since she was a child. She has been teaching her skills and experience in schools across Airdrie while working on developing the city's cultural landscape through Creative Airdrie, ARTember and Airdrie Public Library.
Pureform Amazing Courage: Candice Kutyn
Kutyn is the vice-president of Airdrie Pride Society and manages the PRYSM program, a safe place for LGBTQ2S+ youth. Her goal is to work everyday to prove to others that you can get back up after being knocked down.
Nominations for the 2022 Amazing Airdrie Women Awards are open until midnight Nov. 30, 2021. Visit airdrielife.com for details.