When Shawna Taylor was dealing with the devastation to her family brought on by her daughter Kenedee's addiction to fentanyl, she felt completely alone.
"My family was lost, embarrassed, shameful and so confused. We had nowhere to turn and no one who seemed to know what we were going through and no one to give us advice on how to maneuver through the criminal justice and health care systems," she says.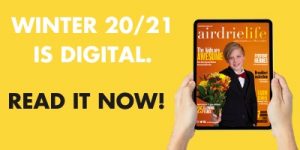 According to Taylor, Kenedee struggled since the age of 14 with anxiety and fitting in with her peers. Her mom thought it was all normal teen girl stuff until her daughter started self-harming, drinking and hanging out with the wrong people.
She tried fentanyl for the first time at 17 and was addicted a short time later. She was in recovery for about a year but has been in active addiction for almost three and a half years since. The addiction has deeply affected Kenedee's brother and Taylor and her husband divorced amid the turmoil.
All of these challenges and emotions were overwhelming, and they could have made Taylor retreat into depression or other mental health issues, but instead they empowered her to make sure no one else in Airdrie has to feel the same way.
In January 2019, Taylor created Here Together, a support group for families of addicts in Airdrie.
"I started advocating to normalize addiction and try to help people understand it didn't discriminate, regardless of your income, lifestyle or family life, you could be affected," says Taylor.
"Addiction is still treated with such a moral view that it's so hard to come out of the shadows. I was so tired of it and realized the more I normalized it, the better I felt and was able to deal with this horrific thing that was taking my daughter away and tearing our family apart."
The Here Together addictions family member support group started meeting at the Airdrie Public Library on a monthly basis and then moved to a hotel near the Calgary airport. Amid the most recent government of Alberta COVID restrictions, the meetings are currently on hold, but Taylor hopes to get them up and running again in the New Year.
The group has anywhere from three to 17 people at the meetings.
"All of the families in our groups are at different stages of the addiction process and have different experiences," says Taylor.
"It is so nice to sit in a room with people who know what you are going through and don't judge."
There is also a private Facebook group that the members use when meeting in-person is not possible or for those who are not ready to meet with the group yet.
"Remember, addiction is so judged and stigmatized people are so worried they will be treated differently that it can take years before they are ready to get help when that is the one thing that can help them deal with the situation they are in," adds Taylor.
"Community is the thing missing in addiction. People tend to self-medicate when they suffer from trauma and feel alone. Family members need to know that there is someone out there that understands. The more that we talk about addiction and what we are going through, the more we can educate others to try to end the stigma and create a sense of community for those who feel like they are losing everything that they used to recognize and don't know how to deal with that."
Taylor now runs the Here Together meetings in addition to being the primary caregiver of her granddaughter. In August 2019, Kenedee had a daughter Arielle, who was dependent on opioids. She needed to be weaned off of fentanyl with a doctor's overview for the first 12 days of her life.
"Since then, she has been amazing; she has no residual effects of the drug use and is a very busy toddler who is the greatest gift I have ever received," says the proud grandmother.
When asked what she would like people in the community to know about those with addictions and their families, Taylor said:
"Don't feel sorry for me or anyone going through this. We don't want your sympathy, we want your understanding. Ask questions; remember the next time that you walk past a homeless person or someone who looks like they are struggling. If they need help, sometimes a smile can change a life and that doesn't cost anything."
For more information on Here Together, click here.
To contribute to the Here Together GoFundMe account, click here.
stacie@frogmediainc.ca