The airdrielife fitness challenge is back with three very eager challengers, each with their own hurdles and goals. With the help of Orangetheory Fitness and Simply For Life we are looking forward to their journey to a healthier life. Follow along on our social channels to cheer them on and check in with our contestants in the winter issue! 
Before photos & measurements  
Donna Kitsch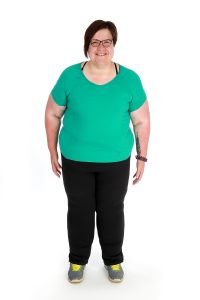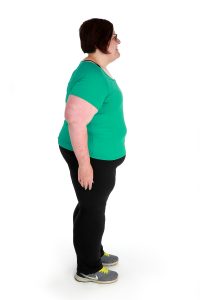 Age: 41 
Height: 5'10" 
Weight: 348 lbs 
Chest: 51.5" 
Waist: 50.5" 
Hips: 59" 
Arms: 20" 
Thighs: 32" 
Calves: 27" 
"I am most looking forward to learning a good balance to succeed to help carry me forward for great success.  I am also looking forward to meeting new people on their own journeys to be inspired through support."  
Jamie Kelly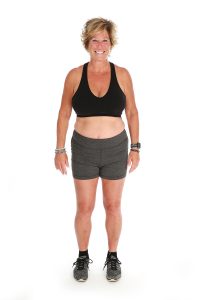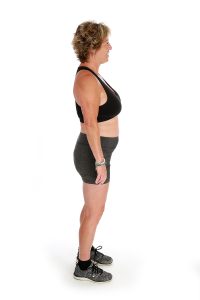 Age: 56 
Height: 5'7" 
Weight: 161.2 lbs 
Chest: 41.5" 
Waist: 33.5" 
Hips: 41" 
Arms: 12" 
Thighs: 21" 
Calves: 14.5" 
"I'm looking forward to a different way of eating/meal prep and a new challenge of a workout routine.  I'm also looking forward to keeping myself accountable." 
Tina Parsons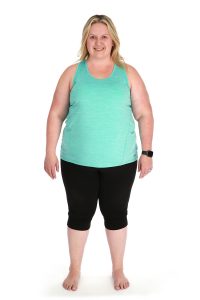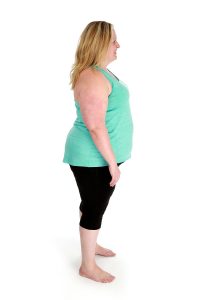 Age: 46 
Height: 5'7" 
Weight: 279 lbs 
Chest: 46.5" 
Waist: 45" 
Hips: 58" 
Arms: 18" 
Thighs: 32" 
Calves: 17.5" 
 "I am most looking forward to learning how to eat in a way that fuels my body to be at its peak performance, and to stopping the diet mentality and learning how to eat to live instead of living to eat. I've lost weight in the past by changing my diet. And I've gotten fitter at times with good exercise programs but I've never gotten both nutrition and exercise dialed in at the same time. I'm really looking forward to the results that this could produce."  
---
Halfway there!
Tina Parsons
"Tina is doing great! She has issued a challenge to herself to do 10,000 squats in this three-month period," says coach Deanna Bensler. "She is now at 3,630 squats, and has 6,370 to go. I've committed to doing the last 6,000 with her. She does 90 per day. Three sets of 30 through the day.  If we do squats at Orangetheory Fitness (OTF) she will count those towards her daily total.
"She is consistent in her workouts, however with her travel schedule, travelling definitely makes it harder for her eating. She has lost 10 lbs so far and is still very motivated. I talk to her pretty much every day and she is doing really well."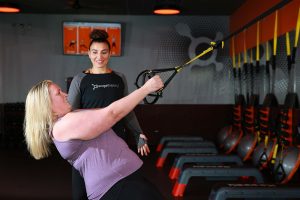 What has been the most challenging aspect of this?
Tina: For me the most challenging aspect has been learning to respect what my body is telling me. One of my goals in this challenge has been to become a runner at Orangetheory and to put power walking behind me, but as I began to push myself harder to run more often, I began to develop shin splints. Learning when to pull back to allow time to recover and prevent injury was difficult when I wanted to just push through, but Deanna (my OTF trainer) kept encouraging me to listen to my body and it's made all the difference. Every day I am seeing progress, and the shin splints are now gone. Becoming a runner is within my grasp!
What are you most surprised about?
Tina: I've been reminded how important food is to health. Let thy food be thy medicine, they say. Shortly after being chosen as a challenge participant I had a physical and for all intents and purposes was diagnosed as a type 2 diabetic. My fasting blood sugar was over 13 mmol/L and my HbA1c (three-month average blood sugar) was over 10. The doctor wanted to put me on medication based on this bloodwork, and I asked him for three months to see if I could prove to him that I could get this under control with better management of my diet. He agreed, and with the help of Simply for Life, we began a food plan that would work to lower my blood sugar quickly. Although I have not yet repeated the HbA1c test, my daily blood sugar measurements are already down by over 6 points (almost half)! I can't wait to see my HbA1c results in the next month or so! Diet is so powerful!
What is your focus for the last half of the challenge?
Tina: My focus will continue towards becoming the runner that I want to be. By the end of this challenge, I WILL be running my full treadmill workouts at OTF! And with health being of the utmost importance, I plan to continue focusing on achieving and maintaining a healthy blood sugar and crushing those HbA1C test results! Of course, I also want to continue to lose weight and improve my body composition so it's time to kick it into high gear!
Current measurements 
L Arm – 17.5"
R Arm – 17.25"
Chest – 45.75"
Hips – 55.5"
L Thigh – 28.5"
R Thigh – 27.75"
L Calf – 18"
R Calf – 18"
Jamie Kelly
"Jamie is doing fantastic and is always positive during classes," says coach Lisa Kaluski. "She is motivated, open to feedback, and loves to challenge herself (she was excited to sign up for Hell Week).
"Jamie pushes herself during class, plans ahead her weekly sessions and is accountable to all of this (even the 6 a.m. class).
"She has changed her body/mindset for the better and realizes this is a lifelong fitness/health journey. She is strong, determined and show no signs of stopping."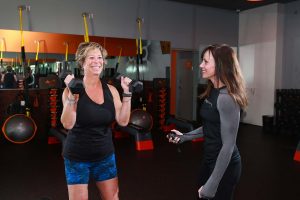 What are you most surprised about?
Jamie: Who knew a 6 a.m. workout would be so rewarding? I am a morning person, but seriously, getting up at 5:30 a.m. is crazy to go work out. But not for this girl now.  I LOVE it. I'm motivated. I'm excited for what I get to do – challenge myself – and yes I do look at the board at OTF to see how I rank (my competitive nature). I can stretch more. I can push myself. I am accountable to this. I have to do this. And I love it. Coach Lisa is the bomb. I have to let her know my three wins of the week and I am never short of wins. She pushes me. She makes sure I am doing okay. She always wants to make sure I am comfortable with what I am doing in the class, if I have questions, but the team is always there for me.  The new people I have met – that I see all the time – they are great. What an amazing group of people at OTF. Love it. I'm most happy that people see a change in my body. My husband is my motivator. He's my rock, along with this group. Simply for Life has given me options that I didn't know about. I made a butternut squash dish tonight that was amazing (pat on the back for me). I'm going outside of the box for dishes now and it's great. The next six weeks – besides Hell Week – is going to be the best. I've got this. I'm so excited.  
Current measurements 
Donna Kitsch
"There are so many great things to say about Donna. She has truly embraced the OTF experience," says coach Rochelle Court.
"Arriving to the studio early before each class, Donna is definitely into taking everything she can out of the studio. She has already started chatting with other members and creating her own community. Always open to learning about the why I can see her growing as an athlete, both as a coach, and as a fellow class participant. I love how she is eager to celebrate her success in weight loss with us.
"Donna has already made improvements in her approach to class and I am really excited to watch her grow, and further engage in the studio. I cannot wait to celebrate with her as we head into the second half of the fitness challenge."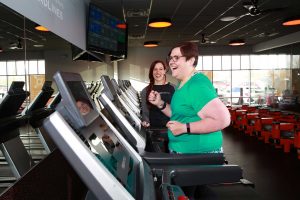 What has been the most challenging aspect of this?
Donna: Keeping organized on the food prep. The food plan has been good but I'm still learning to plan best practices. Prioritizing time for myself to plan out the week has been a little struggle. I tend to overthink on the last-minute meals, and then maybe not make the best choices. Learning to take rest days has been a learning experience, realizing it's just as important. I just enjoy being at Orangetheory – I don't want to miss any days!   
What are you most surprised about? 
Donna: How much I am enjoying the workouts at Orangetheory. All the coaches have been so supportive. At first I had apprehension about fitting in, but everyone is there for their own goals. I look forward to getting in my workout. It really is the best part of my day. I enjoy the challenges in each workout and being able to push myself. I didn't realize my body could move like it has. I'm slower on things but progressing well.
What is your focus for the last half of the challenge?
Donna: To keep Sundays as my days for planning out meals for the week. Having a plan of what to have each meal will fit better into my goals and busy schedule. I want to continue my four to five days a week of workouts but stagger my rest days and learn better to listen to my body that I need the rest. It's been such an enlightening learning experience so far. I want to continue with little weekly goals to hit as well. Break it down day to day and week over week. I didn't gain weight overnight and it's not going to melt off overnight either. Slow and steady is best!
Current measurements 
R Arm – 17.75"
L Arm – 18"
Chest – 49.5"
Waist – 52"
Hips – 58.5"
L thigh – 31.5"
R Thigh – 31"
L Calf – 25.5"
R Calf – 25"
Featured Photo Credit: iStock