Choosing a daycare for your child can be a daunting task. Parents need to feel trust in their childcare provider so they know their children are in good hands while they're at work all day. Luckily for Airdrie parents, Airdrie Daycare makes that decision easy.
The popular daycare has been in operation for more than 35 years and currently cares for more than 300 children, from newborn babies to 12-year-old kids in three different locations. Owner and operator Puneet Chowdhry took over the business in 2015 when there was only one location. She has since opened two more locations and is in the process of opening a fourth.
"Our motto is play and learning go hand in hand. There's lots of learning. I know there are families that come and they are amazed at the amount of growth they see in their child with the programs that we offer," Chowdhry says. "We have children who start with no experience in childcare and they end up crying when their parents come to pick them up. They don't want to go home. This is like their second home."
The former dentist from India took over Airdrie Daycare when her two daughters were young and she wanted the flexibility to spend more time with them.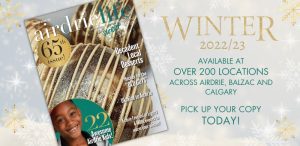 "Our children are very happy in our care. Our families are very happy and we have one-on-one relationships with all our families. I feel proud about that," Chowdhry sayas. "I know every child by their first name, their last name, by their face and they know me."
The centre receives provincial and federal government grants to help subsidize the cost for parents. With those grants, the maximum monthly cost to families is just $650. Only full-time childcare is offered, as all three locations have a long waitlist and Chowdhry says they are no longer able to accommodate part-time children.
The original centre is located in northeast Airdrie on a four-acre parcel of land, with half an acre dedicated to an outdoor play area. The newer centres are located in Meadowbrook and Sierra Springs and the fourth is set to open in Sierra Springs as well.
To work at Airdrie Daycare, staff members must undergo a criminal record check, obtain First Aid and CPR certification, as well as early childcare education, according to Chowdhry. The centre offers an in-house preschool program and parents receive daily updates online.
"I love the small city feel in Airdrie. People are very supportive," Chowdhry says. "Everybody knows everybody here. It's nice to see familiar faces – faces that support you and appreciate you. It's a nice, very welcoming, warm community."