It was the 20th annual celebration and the crowd turned out. The Airdrie Business Awards, produced by the Airdrie Chamber of Commerce, was a celebration of small business in Airdrie. The record crowd of more than 225 community members filled Bert Church Theatre for the presentation of six awards hosted by Michelle Carre and featuring special-edition songs, commemorating past recipients, written by Shelly Bitz and performed by Mitch Belot and Vincent Bundick.  
airdrielife congratulates all the finalists and recipients. 
Sid Van der Meer – Airdrie Business Leader Award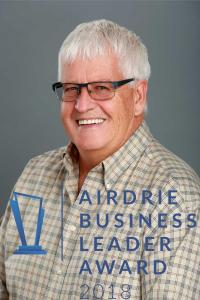 Presented to an individual whose business ethics and philosophies extend beyond the walls of their business and have a positive impact on the Airdrie community as a whole; an individual whose vision encompasses both the priorities of the community along with a high degree of business excellence.  
Airdrie Family Eye Doctors – The Business of the Year Award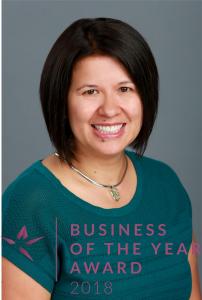 Presented to a business (less than 50 employees) that has been operating for at least three years; best exhibits outstanding achievement in innovative practices, customer service and growth; and actively participates in the community.
West Airdrie Dental – Employer Excellence Business Award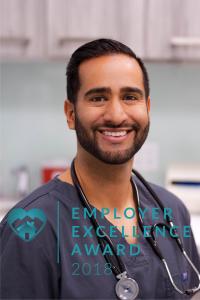 Awarded to a business that goes above and beyond for their employees and provides the best overall place to work.  
Damit Amit – Emerging Business Award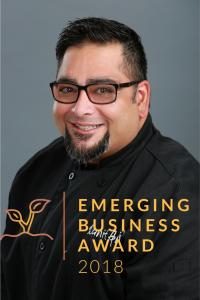 Awarded to a small business (less than 50 employees) that has been operating for less than three years; demonstrates growth through creation of additional jobs, locations or customers; demonstrates growth in revenue; demonstrates support of the Airdrie business community; and offers products and services that meet a need in the community.  
Cam Clark Ford – The Legacy Business Award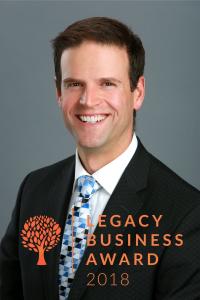 Awarded to a business that is independently owned and operated, has been in Airdrie for at least 15 years, and has shown sustained growth and contributions to local employment. This business has invested in the community and sees community investment as a core part of the company's values.  
MaidPro Airdrie – Franchise Business Award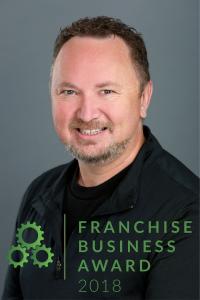 Awarded to a franchise business in Airdrie that is operating under a parent company that allows entrepreneurs to use their strategies, business model and name.