A group of local youths will be travelling to Montego Bay, Jamaica, in January 2023 as part of an innovative new youth leadership program.
Access Child and Youth Development was founded by Larissa Making in January 2022 as a community-based organization that creates equal opportunities and access for youths.
Fast forward to today, and Making's vision has become reality. "On top of having our incredible programs to support children, we didn't want to forget about our youth," she says. "So, we created a Youth Leadership Program that gives youths aged 15-19 the opportunity to experience an incredible six-month program that is guaranteed to change their life!"
One of the most unique parts of this program is the opportunity to travel to Montego Bay, Jamaica, from January 26 to February 5, 2023.
"Most individuals associate Jamaica with a Caribbean paradise where life is perfect," says Making. "Venture outside of the resort zone, however, and there's another side to the island which is tainted by violence and poverty. These issues have escalated, and the many victims are the Jamaican people who are struggling to maintain basic rights as they attempt to build a sustainable life within a safe community.
"Some of the major challenges Jamaica is facing include poverty, access to education, basic human rights, domestic violence, and lack of quality health care. Once we arrive in Jamaica, our team will have the opportunity to participate in community street-feeding programs, caring for children in shelters and orphanages, supporting teachers in primary school projects, running community sporting events and investing our time in local community programs.
"I actually lived in Montego Bay during 2008-2009 and have stayed in touch with many of the locals. It has always been a dream of mine to take youth back down there and have them experience even one-tenth of the things I did. We had the opportunity to go to other places around the world, but I wanted our program to develop relationships in one location and be able to return year after year and see the impact we've made. I didn't want to go just one time, and never see the people again."
Cost for the upcoming trip is approximately $2,300 per person ($23,000 for the group) and covers airfare, transportation, accommodations, meals, campus security and any additional materials required for volunteering. They've raised funds through personal contributions and various group fundraising efforts including a letter to local businesses.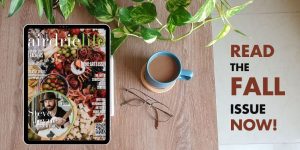 Access Child and Youth Development Funding also came in the form of a $10,000 cheque from The 100 Airdrie Men Who Give a Damn, a group of 100 local men who pledge to give $100 each four times per year to local charities and community programs. That funding was directed towards creating a sponsorship program for low income families to receive psychoeducational assessments for their children.
"Being a non-profit organization limits us to local donations as many grants are only for Registered Charities. Fully 100 per cent of our donations are poured back into our programs as all of our staff (including myself) are volunteers. I gave up my full-time job to pursue my passion and I have zero regrets about it. Because of the support our community has shown, we are able to impact so many lives!"
This past summer, ACCESS also ran a day camp and had over 240 families register. Donations were used to cover the camp fees for families that needed the extra support.
Access Summer Camp was created to deliver a summer program that is inclusive and accessible to all families, says Making, with an emphasis on low-income families. "We knew we needed to offer more than just field trips and water fights, so we have created a truly unique program where we are offering children real life experiences and skills that many of them could not otherwise afford."
Just because summer is over, doesn't mean the need for quality, affordable kids' programs stops. And so, Access started a program to help families get psycho-educational assessments for their children. A psychoeducational assessment is a way to determine your child's strengths and challenges in many different areas. Not only are these insights empowering but also act as a roadmap for ensuring your child learns and develops to their full potential. Once parents receive the final report, they have access to support, including counselors, therapists, aides, medications and so many more essential benefits.
Individuals who'd like to get involved are encouraged to reach out. "Over the next four months, we're looking for individuals who want to become leaders and invest their time giving back to the community. Currently, we have the opportunity to help at The Festival of Lights, The Ronald McDonald House, The Children's Cottage and The Mustard Seed. If youth are not ready to commit to going overseas, they can still come out and experience helping others. We're not affiliated with any church or religion, so anyone can apply."
If you want to help out in the immediate future, on October 22nd they're having a community-wide Halloween Costume Swap and a few activities including caramel apple decorating, games, crafts, henna and Prizes. All the activities are by donation and will go directly to the Youth Leadership Team. For details visit www.accesschildandyouth.com.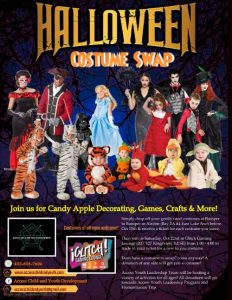 "We are a program that simply exists to help others," says Making, "and support our children and youth as they navigate their way through life."