A local non-profit organization that is changing the way mental health concerns are diagnosed and treated will soon be in the spotlight in a documentary.
Thumbs Up Foundation (TUF) was established as a result of the sudden passing of Jesse Braden Titus, an Airdrie resident who struggled with depression and committed suicide in 2015.
The documentary will be filmed, edited and produced by Pipehouse, a small Calgary based production company. Owners Aaron Gregory and Xavier LaPrairie were friends of Titus.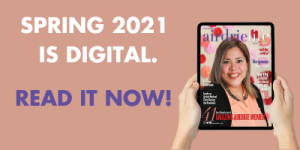 "The achievements that TUF and the Airdrie Mental Health Task Force have accomplished in spearheading the movement towards positive reform to mental health and addiction treatment needs to be communicated to a broader audience," says LaPrairie.
"This documentary will serve as a means to do so as we reinforce the need to open the conversation and normalize the fact that mental health and addiction is a prevailing issue for many in Airdrie, across Canada and the world."
In 2020, TUF received a $500,000 government grant to run a pilot project under their newly developed, community focused "Harmonized Health" care and recovery model. The new model will be the basis for this documentary.
Their mission has been to introduce an adaptable, community focused approach to care, based on knowledge and understanding, while striving to build empathetic community support networks for both individuals and families.
"We are very excited to be able to kick off production and create a piece that will be valuable for the Thumbs Up Foundation and for anybody watching that may be struggling with their own mental health or with a friend or family member," says LaPrairie.
The film was funded by Storyhive, a community-powered funding program from TELUS for content creators in British Columbia and Alberta. Content creators submit their pitch ideas for a chance to win a production grant and distribution opportunities.
The film will be created as part of the Storyhive's Local Heroes Documentary Edition, where 40 teams were awarded a total of $20,000 to produce local documentaries about incredible people doing remarkable things in their communities.
The film will be 30 minutes and is expected to be completed in July 2021.
"We hope the doc will be used to continue to generate awareness in the mental health arena and bring some attention to what the TUF is doing for communities," says LaPrairie.
It is expected to premiere on Telus Optik TV on Demand in August 2021.
The film will feature appearances by:
Kim Titus, TUF founder and Titus' mother;
Raju Hajela, a local doctor who helped shape the Harmonized Health model;
Jacqueline Smith, assistant professor in the Faculty of Nursing at U of C;
Alistair Hepworkth, co-founder and project manager for the Harmonized Health initiative
Mona Cooley, who has decades of experience working with patients suffering from addiction and mental health issues.
"We hope that people learn that they are not alone in their struggles with mental health or addiction," says LaPrairie.
"These issues are extremely common, and we need to be able to have open and honest discussion without any fear of shame or judgement."
For more information on TUF, click here.
To learn more about the documentary, click here.
stacie@frogmediainc.ca