Airdrie Public Library's Voice and Vision Gala on Sept. 25 will once again celebrate the collaboration of 15 local artists and writers.
Every year the Voice and Vision project pairs artists with writers to work together to create new works that are inspired by one another.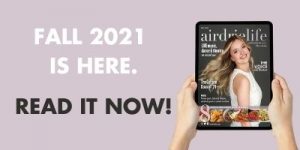 "The gala is when the pairs all get a chance to talk about their creations, the process, and what parts of their partner's work inspired them," says Eric Pottie, programming and customer engagement manager at the Airdrie Public Library.
"This is all done as part of Alberta Culture Days that runs for the month of September."
The Voice and Vision project has been taking place for six years and will be conducted via Zoom for the second year in a row due to the COVID-19 pandemic.
"We were lucky to receive a grant from Alberta Culture Days that has allowed us to purchase equipment to better live stream the event," says Pottie.
He adds that the purpose of the Voice and Vision is to celebrate and spread awareness of local arts and culture.
"It is very easy for citizens to think of Calgary as the place for arts and culture, but this city has a rich community of talented people and this is a great opportunity to showcase that," he says.
"I feel like we have this ideal of artists/writers and that regular people can't do it, but the people that are involved all have day jobs and do other things. And to me that really captures how special this place is, that we can have this many incredibly talented people in our back yard, and countless others that may have this passion but feel like they can't or it's not for them."
Pottie says that the event is a great way to get inspired if you've always wanted to express yourself creatively.
"Seeing your peers do it in a public setting could be just the push someone needs to start themselves," he adds.
"You get to see some great art, hear some great writing and get a chance to learn more about the artist process and get a little snack too."
For more information on the 2021 Airdrie Public Library Voice and Vision Gala, click here.
stacie@frogmediainc.ca