Organizers of the Airdrie Urban Farm Collective (AUFC) are hoping to bring the community together to get outside, learn something new and put food that they grew on their table.
"After the year we have had with the COVID-19 pandemic and the somewhat limited summer that lies ahead, we want to create connections in the safest way possible while getting our hands dirty and having something to show for it at the end of the season," says Jenn Caspell, farm manager.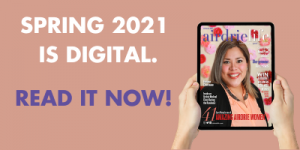 The urban farm was approved by City council on March 21 and will be located west of Airdrie on a 10-acre parcel of land owned by the DayBreak Community Church.
According to Caspell, Daybreak is facilitating the endeavour, but it is not exclusively a church initiative.
"As a part of its commitment to the community, DayBreak is facilitating the creation of an urban farm on a portion of its property in west Airdrie," says the church's Pastor Tim Callaway.
"I am looking forward to connecting and meeting people through the farm."
The AUFC will be located on half an acre of land to start with between 50 and 100 "lasagna beds" that consist of large pieces of cardboard laid on the ground topped with straw, organic matter and dirt.
Caspell says that the produce from AUFC will be used in Daybreak Community Church's food boxes that are given out to those in need every Tuesday.
"My husband and I live in a small house in Airdrie and don't have the space in our yard to create a large garden," says Caspell.
"We want our kids to know where their food comes from and we thought, 'Why not do it on a larger scale for the whole community to enjoy?'"
She adds that an urban farm is different from a community garden because in a garden, you are given a certain plot of land (usually in a raised bed) to plant and tend to as you see fit and the harvest from that plot is yours to keep.
In an urban farm, everyone does all of the work together and none of the produce belongs to anyone in particular but is shared with all who helped.
Planting Partnerships
Caspell admits that she is not an experienced gardener and has enlisted the help of Paul Hughes, founder of Canada's largest urban community farm – Grow Calgary.
Grow Calgary is a non-profit urban agricultural farm located in Balzac near CrossIron Mills mall. The initiative grows healthy and organic produce and donates all of it to compassionate charities in Calgary with food access programs.
Hughes will be working closely with AUFC to ensure that they have successful crops and harvest.
According to Caspell, Hughes will offer a Small-Scale Agricultural Farm Management Certificate Program to local volunteers. The certification course is a 50-hour, hands-on course in which participants will learn about urban farming and how to grow things in this environment.
This course can be taken in volunteers' own time, as they come to the farm and participate, they can check off the boxes of the course.
Helping Hands
Caspell adds that she hopes to have the beds laid by the end of April and will start planting in May. Many community member, friends, family and the Grade 1 class at AE Bowers School are already germinating the seeds for the garden.
"I feel very pleasantly surprised by how many people are willing to help us get this started," says Caspell.
She adds that she wants the land around the garden to grow to be a family friendly space that includes a socially distanced picnic table eating area, children's activities, a safe space for local seniors and more.
They would also like to house chickens and honeybees on the land if possible.
AUFC is receiving help from a number of organizations and businesses in the community including Rocky View Yards Landscaping but Caspell says they are looking for donations of gardening tools, building supplies and items such as small sheds as well as volunteers who are willing to roll up their sleeves and get to work.
The first big workday is scheduled to take place on April 25. All volunteers must sign a waiver and can reach out to Caspell by email at AUFC@daybreakairdrie.com
For the latest updates on the project as it comes together, follow AUFC on Facebook and Instagram.
stacie@frogmediainc.ca