An Airdrie resident is helping to eliminate the employment barriers faced by the transgender and gender diverse community throughout Canada and beyond.
Kiersten Mohr is the founder of Terra Firma Transition Consulting, a business that supports both companies and individuals in creating space for gender diverse people in the workplace.
"We work closely with the organization to develop and ensure inclusive policies and gender transition procedures are in place," says Mohr.
"The concept is to create the support that I needed as I navigated gender transition in my professional life, while also working with organizations to be more proactive about creating policies and processes for individuals who need it."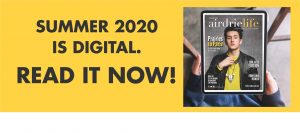 She adds she believes that most organizations are 'reactive' and only put a trans-inclusive policy/transition process in place after someone comes forward to transition.
Terra Firma offers a current education to leaders, colleagues and outside company stakeholders, providing a supportive and safe environment to learn and grow.
They also provide one-on-one personalized support to transitioning individuals, offering experience, compassion, and expertise.
Mohr says opening up the lines of communication results in benefits to both the individual and the organization.
"At Terra Firma, we have seen first-hand how a grounded and supported journey can promote positive life change for the transitioning individual while also providing an opportunity for an organization to dramatically boost morale and authentic solidarity in the work environment," she adds.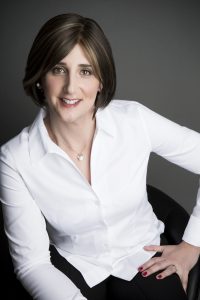 Mohr says she worked for over 15 years in the oil and gas industry as a technical and leadership professional before navigating through her own gender transition. In all that time, she wanted to see someone else in her industry "go first."  She waited and searched for policy or process in the organization that provided some small comfort that her authentic self was possible in that world. Neither of these things ever came.
"However, in what would be the most significant challenge of my life, in 2017, I decided first to take the chance at the company and try to make my change," she says.
"When I stood up in front of my entire division and was honest about who I was, I was immediately met with acceptance and support. The company worked with me to build a transition path, and a few weeks later, I lived my authentic life."
What was most impactful for Mohr was the fact that, in the months following her transition, she heard from over a dozen other oil and gas professionals who were also waiting for someone to go first. This left her wondering what could be done to make this path more confident for all of those that are on it.
The concept of Terra Firma first began to crystallize in January of 2020 the business was formally launched on June 01 – the first day of Pride Month.
Merriam Webster defines Terra Firma as 'solid ground.' The example sentence that the dictionary uses is, 'After that nightmarish storm, the sailors were grateful to reach terra firma.'
"While everyone's journey towards gender transition is unique, I anticipate that somewhere on that path, most transgender and gender diverse individuals have felt lost, scared and doubtful in that 'nightmarish storm,'" says Mohr.
"I would suspect that most have felt uncertain that their authentic self would ever discover the solid ground that exists when our true self steps out.
"At Terra Firma, we are passionate about working with individuals to ensure that, under every step forward you bravely take, your feet will land on solid ground. Additionally, we are devoted to working with organizations to proactively build a foundation, removing some of the uncertainty and providing additional comfort to transgender and gender diverse employees."
For more information on Terra Firma Transition Services, click here.
stacie@frogmediainc.ca