The City of Airdrie and ENMAX have teamed up to complete Airdrie's second rooftop solar installation on top of Airdrie's new transit facility.
According to a City of Airdrie press release, it is projected that the solar array will generate 410,000 kilowatt hours of electricity in the first year, which will be used onsite.
This is the equivalent of removing greenhouse gas emissions from 63 passenger vehicles driven for one year.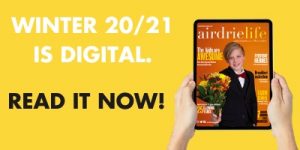 "Airdrie is proud to be a leader in solar infrastructure in Canadian municipalities," says Mayor Peter Brown.
"This project aligns with our sustainability plan and shows what we can accomplish when different levels of government work together with forward-thinking organizations, like ENMAX."
According to the press release, the solar array consists of 1,024 solar panels and is projected to save the City approximately $84,000 annually, (based on average sunlight providing an annual output of 412 megawatt hours), which equates to a return on investment of approximately 12 years.
"By investing in buildings today that generate as much energy as they use, we're saving money while putting a down payment on cleaner air and water for generations to come in Canada," says Minister Jim Carr, on behalf of Minister of Infrastructure and Communities Catherine McKenna.
"Together with our regional partners, we are investing in projects that build strong communities and improve the quality of life for Albertans now and for years to come. Canada's infrastructure plan invests in thousands of projects, creating jobs across the country, and building cleaner, more inclusive communities."
Ric McIver, Minister of Alberta Transportation, says expanding access to public transit is a key objective of GreenTRIP.
"By investing in Airdrie's Transit Storage and Maintenance Facility, we're making it easier for Albertans to get where they need to go and are reducing congestion for everyone," he adds.
The project was funded by the Municipal Climate Change Action Centre programs fund ($245,760), the Federal Gas Tax Fund ($100,240) and the province's overall $14.2 million funding commitment for the City of Airdrie's Transit Storage and Maintenance Facility under the Green Transit Incentives Program (GreenTRIP).
"ENMAX is pleased to see continued investment in renewables by the City of Airdrie with the expansion of their solar generation portfolio at their new transit facility," says Mike Tearoe, acting director of energy solutions at ENMAX.
"We're proud to continue to work in partnership with the City of Airdrie as they continue to steward climate leadership within Alberta."
For more information, click here.
stacie@frogmediainc.ca