Airdrie residents can enjoy their favourite Halloween activities safely by taking some simple precautions, according to recently released Alberta Health Services (AHS) guidelines.
In a recent COVID-19 televised update, Alberta Chief Medical Officer Dr. Deena Hinshaw said she has no plans to suggest that Albertans cancel Halloween this year.
"In many ways, Halloween is actually safer to celebrate than other holidays," she added.
"Unlike Thanksgiving for example, where families traditionally gather inside to enjoy dinner together, most of Halloween's activities take place outdoors and largely within one family."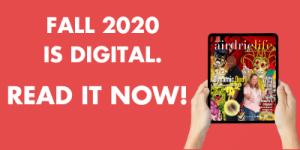 The guideline document, which can be found by clicking here, suggests trick or treating within your family and cohort, washing your hands and disinfecting the packages of candy before consuming it, choosing costumes that allow non-medical masks to be worn, avoiding touching doorbells or railings and yelling "Trick or Treat" instead.
It suggests that those who give out candy wear non-medical masks and use tongs to hand them out.
Alternatively, they can hand out treats from their driveway or lawn, make candy bags and space them out on a table or blanket (the document advises against leaving out self-serve bowls of bulk candy), and even build a candy slide or catapult.
"Dressing up and trick or treating is the best part of Halloween for many children and this can be done safely," Hinshaw said.
"Try to get creative and have fun with the ways to minimize risk of exposure that comes when giving out candy."
The document touches on safe tips for hosting Halloween parties as well:
Choose games that don't use shared items and allow for two metres of distance between participants.
Host your party outdoors.
Keep gatherings small and socially distant.
Don't share drinks or food.
Wash or sanitize your hands frequently.
To view the Halloween Safety Tips document in its entirety, click here.
stacie@frogmediainc.ca