A new local program is giving youth the tools they need to become happy and healthy adults.
Viewpoints by Closer to Home Community Services is a spoke of the Community Links Family Resource Network Hub that offers free social-emotional skill-building programs for youth aged eight to 17 in Airdrie.
"We work to decrease stigma about asking for help and run programs with a preventative focus to increase resiliency in youth before a crisis occurs," says Chris White, Viewpoints youth facilitator with Closer to Home Community Services.
"Viewpoints was created because research has shown the importance of getting out ahead of a crisis in youth. Instead of picking up the pieces after a loss or bad grades or financial hardship. We are teaching the skills of how to deal with these things ahead of time to create prepared youth as they transition into adults."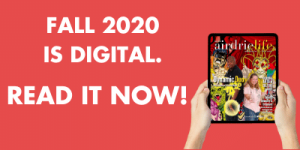 Closer to Home Community Services has been in operation in Airdrie for 20 years and has the goal of reunifying and building stronger families who can care for their children and contribute meaningfully in their community through the use of evidence-based practices and innovative solutions.
"It is our goal to build strong leaders for the future," says White.
"Tough times are going to come to everyone regardless of their demographics and we want to teach these youth how to deal with these big emotions before they happen to give them the tools they need to succeed."
Jessica Melnychuk, fund developer and communications specialist with Closer to Home Community Services, says the ideas for many of the programs come from the youth in the community themselves.
"We listen to their needs and are very adaptable to provide the programs that they think are needed," she says.
"Since the COVID-19 pandemic, we have been hearing an outcry for mental health program because people are saying that they are struggling."
Viewpoints' current and upcoming programs in Airdrie include:
Walk and Talk Child Youth Mentoring Program, which matches youth with a positive adult role model who is there to listen, communicate and coach them.
Mood Management includes the youth having open-ended, low intensity conversations about the subjects that are relevant to them and learning to recognize and manage their feelings.
Transition to Adulthood, which focuses on a number of real-life skills that are not necessarily taught in school such as how to write a resume, prepare for job interviews and do taxes.
Food and Mood, where youth work with the food bank and learn about nutrition, food security, how to be mindful of food waste and a number of age appropriate recipes.
Viewpoints is a new program that began in June 2020 and it partners with a number of other organizations in the community including Community Links and schools to provide the programs. The programs took place in a number of settings, including within schools, prior to the COVID-19 pandemic.
White says he hopes to have some of the programs back up and running in Rocky View Schools and Catholic schools in the city after Christmas.
Many of the programs that are currently active are taking place in a virtual setting but there are in-person sessions that follow COVID-19 restrictions as well.
For more information and to register for Viewpoints' programs, click here.
stacie@frogmediainc.ca