Photo: Honour guard guarding Dr. Jose Rizal National Monument, Manila, Philippines, Dec 13, 2020
On April 6, council approved the location of a statue of Dr. José Rizal to be located in Nose Creek Park.
"I want to thank (Philippine Consulate of Calgary and members of the Filipino Association of Airdrie) for bringing this to Airdrie," says Mayor Peter Brown.
"This is an amazing opportunity for respecting the amazing culture and community we have in Airdrie. It's really going to be something special."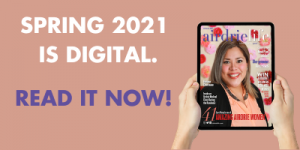 In October 2020, council was presented with a request by the Philippine Consulate General in Calgary to receive a donated bust of Dr. José Rizal – an icon who played an integral role in the country's fight for independence from Spain in the late 19th century.
The donors chose a site located next to the Gwacheon Totems on the east side of the park, close to Main Street.
The Philippine Consulate of Calgary and members of the Filipino Association of Airdrie (FAA) preferred this spot because of its proximity to the Gwacheon Totems; its proximity to St. Paul's Catholic Church, where many Filipinos attend Sunday services; and its proximity to a location in the park where FAA hosts an annual festival to mark the Philippines' independence.
The location also happens to be where the Airdrie Festival of Lights "Santa Takes Flight" display is installed during the annual light festival in December.
During the April 6 meeting, council approved a motion for administration to work with the AFOL board to ensure that there is still adequate space for the "Santa Takes Flight" display and to allow for up to $8,000 in upgrades to the area if necessary.
Michelle Pirzek, coordinator of AFOL, says she is grateful that council gave the society time to evaluate and come up with resolutions.
"We very much appreciated council considering our obstacles, and that they are willing to work with AFOLS to find solutions to those challenges," says Michelle.
"AFOLS is committed to our community, and are always looking for ways to partner, assist, or bring awareness to other groups within Airdrie. We are a vibrant community where everyone deserves to be showcased. AFOLS firmly believes in the power of many and will always strive to work with and support others.  "
Brown says he is happy to see that the cultural monument will have a permanent home.
"As we move forward, other people from around the world who now live in Airdrie will look to see recognition of their communities and it is just very exciting," he adds.
"Legacies are so important in community so it's nice to have this one as part of Airdrie in the future."
Administration will now work on the site design and getting the necessary approvals from Alberta Environment. Organizers hope to unveil the monument in the fall.
stacie@frogmediainc.ca