Rocky View Schools (RVS) will offer a new online learning option next year for Grade 1 to 12 students.
According to a letter to parents sent out on May11, new online Grade 1 to 9 and Grade 10 to 12 schools are being created for 2021/22.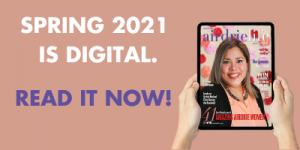 "These schools replace the current RVS Online Learning offering and introduce some changes to improve the virtual learning experience for students," reads the letter signed by Greg Luterbach, superintendent of schools.
"Thank you to the 1,100-plus families, students and staff of RVS Online Learning who provided feedback in our survey and helped shape the future for online education at RVS."
The letter goes on to add that each school will be separate from the other.
"Just like in face-to-face school, they will have their own principal, teachers, staff, and access to various student supports," adds Luterbach.
"Students and staff will not be connected to any other existing RVS school and will focus on bringing students, staff, and when possible, families together to build their own school community and culture."
Families have until May 31 at 5 p.m. to register in the online school.
"To provide students with the best possible start to their new online school, RVS needs time to plan and prepare," says Luterbach.
"Unfortunately, that means we are unable to accommodate new registrations for online school after May 31 or changes to an in-person school after May 31."
He adds that it is important to be aware that registering for online school is a full school-year commitment for 2021/22.
Students will be transferred from their current school and registered in the online school. Resources will be allocated to the schools based on the number of students registered as of May 31.
"RVS understands this is a difficult decision for some families," says Luterbach.
"Whatever the choice is for your family, we look forward to teaching and supporting them in 2021/22."
For more information or to register for the new online schooling options, click here.
stacie@frogmediainc.ca