Airdrie resident Brent Davis has been honoured with a Queen Elizabeth II Platinum Jubilee medal for his work helping disaster victims across Canada.
Davis, 40, joined Samaritan's Purse in 2007 and is the director of Canadian Ministry Projects with the Calgary-based organization, as well as chairperson of the Alberta NGO (Non-Governmental Agency) Council.
Davis has been involved in dozens of Samaritan's Purse natural and medical disaster responses, including the 2013 Southern Alberta floods, the 2016 Fort McMurray wildfire, a serious COVID-19 outbreak in Thunder Bay in 2021 and last year's Hurricane Fiona response in Prince Edward Island.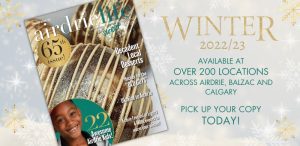 As a result of these years of humanitarian service to the province and the country, a representative from Alberta Emergency Management (which oversees the province's response to disasters) nominated Davis for the medal.
"This is a high honour for me and quite humbling," says Davis, who has called Airdrie home for 14 years.
"While this is only one medal, it is shared by many – specifically my family, which has spent many weeks and months without a husband and father while I have been away on deployments. I am thankful for God's faithfulness to me and our team over my time with Samaritan's Purse as we seek to share His love with others in need."
Pictured from left to right are Clint Vair (representing the province), Kimberley Davis, Brent Davis, Clark Davis and Colin Davis.