For many parents, the fact that the end of June is near, and kids will soon be finished at-home learning is cause for celebration.
However, just because you will finally be free of school Zoom meetings and Google Classroom, doesn't mean you can put the pencils and books away completely.
"Practicing reading over the summer strengthens verbal and social skills and emphasizes the importance of reading for everyday activities," says Alisha MacIsaac, parent mentor with Airdrie Community Links Family Resource Services.
"When we encourage reading as an activity that children can do during the summer months, reading can be framed as fun and enjoyable rather than as work that must be done in conjunction with school."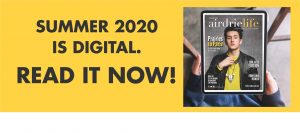 She adds that if our children take an extended break from reading, it will take more time and practice to get back into it when school starts in the fall.
MacIsaac suggests some simple and manageable ways parents can help their children continue to learn over the summer including looking at menus, reading signs, baking and reading recipes, reading and writing cards or letters to loved ones and looking through magazines.
She adds that it is also important to make sure:
books are stored where they are easy to reach,
books contain subjects and content that your children are interested in,
you allow the children to choose the books they want to read,
you make it part of your daily routine (such as reading a book before bed).
"Another good way is to model the behaviour. When children see you reading, especially physical reading material, not just reading on our phones, they see that it is enjoyable and are motivated to do it themselves," says MacIsaac.
She adds that reading to your children isn't just about what is written on the pages.
"Reading together can provide opportunities for connection and learning after the story is over – if your child is scared about the monsters under their bed, nervous about going to school or not sure how to make friends, these are opportunities to reflect on how the characters in their favourite stories handled adversity, talk about problem solving and support your child in coming up with solutions," she says.
Check out the Airdrie Community Links YouTube channel to watch staff read a variety of children's books for all ages.
Benefits of reading with your children:
Teaches them that reading is worthwhile.
Improves language skills, vocabulary and supports brain development.
Helps with empathy and social skills.
Encourages creativity and expression.
Provides opportunities to talk about a variety of feelings, thoughts, behaviours and situations.
Allows you to spend quality time with children, to promote relationship building and attachment.
Children can explore cultures, climates, countries, fantasy worlds, or history from the comfort of their bedroom.
stacie@frogmediainc.ca