It's this time of year that we all start yearning for the warm days of spring.
As the snow sticks around, we may start to wonder if warmer weather is ever going to come but snow and chilly temperatures don't have to mean you are stuck inside.
Airdrie offers a variety of fun ways to get outdoors in the winter to make the most of winter while we wait for the thaw.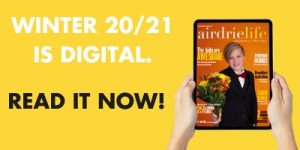 Cross country skiing, skating, sledding, snowmen, snow angels, snowshoeing… these are all awesome ways to get out an enjoy the winter wonderland that we are in.
The COVID-19 pandemic may have added a flurry of challenges to many activities, but the city has more than 1,500 acres of park land and about 130 kilometres of paved pathways, so there is plenty of space to play safely.
The City of Airdrie parks department maintains six boarded skating rinks, four snowbank rinks and three natural ice surfaces where you can strap on some skates and make the most of the season.
Airdrie has three official toboggan hills – Chinook Winds Regional Park, Coopers Crossing at Coopers Cr. & Coopers Dr., as well as Osborne Park at Osborne Park SW and Windsong Drive SW/ Windsong Blvd SW.
Make sure you take all safety precautions including wearing a helmet, dressing in warm clothing and staying alert. Children should be supervised by a responsible adult and only slide during daylight hours.
Snowshoeing is a fun activity that many people think is reserved for a trip to the mountains but that is not so. Strap on the snowshoes and take a stroll through any of the above-mentioned parks for a whole new look at the city.
Sometimes the best activities are the ones that you used to do when you were kids. You know, those care-free (and free of charge!) activities like finding a fresh patch of unmarked snow and falling into it to create the perfect snow angel. Or rolling balls of snow as big as you can get them to create a snowman larger than you.
These old-school winter adventures can take place anywhere and provide hours of fun.
Adding water and food colouring to a squirt bottle can transform the snow into your canvas where you can do anything from spelling your name, drawing pictures and even playing games like tic-tac-toe.
For more of a challenge, check out YouTube videos on how to make your own igloo or snow castle in your yard.
Remember that even though these activities are outdoors, COVID-19 restrictions do apply.
Try to go to public areas when they will be less busy including early in the morning or around dinner time, keep two metres of distance from anyone who is not a part of your household and follow all public health measures.
For the most up-to-date Alberta Health Services regulations for outdoor activities, click here.
stacie@frogmediainc.ca