Tara Pickford, owner of Ambition Performing Arts (APA), has co-founded a non-profit organization called Dance Safe Alberta (DSA) in an attempt to get a seat at the table with the Alberta government.
On Nov. 12, Premier Jason Kenney announced that there would be a temporary two-week ban on all in-person group fitness, dance and singing classes and performances in an attempt to reduce the spread of the COVID-19 virus.
Pickford says DSA hopes to help set standards and guidelines that will sustain long-term viability through proactive planning and response.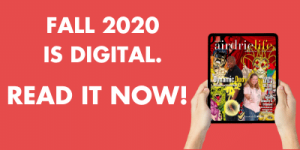 "Our purpose is to coordinate under one umbrella and achieve Provincial Sport Organization status," says Pickford.
Pickford created the organization with Jill Williams of Leap Studios in Calgary and Shelly Rutherford of DansConnection School of Performing Arts in Grande Prairie.
"The co-founders and I are working hard to protect the health and wellness of your children, and the investments we have all made in the arts," says Pickford.
She adds although she and her staff would prefer to provide in-person services, she has been working hard since the spring to create a business model that can pivot as needed.
"I want to express that Ambition Performing Arts has always strived to surpass what is minimally required, and that is certainly the case when it comes to the health and wellness of our clients and staff," Pickford says.
"While there are some loose parameters and interpretations that appear to exist in the recent public health order that resulted in us halting in-person learning, what is abundantly clear and fact-based is that the contact-tracing backlog and pressure on our hospital system has peaked."
She says she wants to be part of the solution, not the problem and as such has not only followed the group order but decided to halt all in-person classes until Nov. 27, opting for online sessions instead.
"The numbers (statistics of those getting sick and dying), after all, are people; people in our community," she adds.
In March, APA staff built the DisDANCE Learning Portal system and families have been in what Pickford calls "hybrid classes" since the studio opened back in August.
The hybrid class allows teachers to teach from home while students are in-person with a room monitor, and students to learn from home while their peers are in-person.
She says DSA's short-term goal is to be at the table for re-opening conversations with regulators in relation to the current circuit breaker and any future closures, and to better understand how the dance industry can be part of the solution province-wide.
"We seek to educate the government on the variances between dance as education and dance as a sport," Pickford says.
She adds that the organization's long-term goal is to create an association that can serve dance and performing arts similar to how Provincial Sport Organizations serve other sports in the province.
"Our purpose is to bring structure, consistency, safety and educational growth to studio owners, operators, educators, and participants," says Pickford.
For more information on Dance Safe Alberta, click here.
stacie@frogmediainc.ca