The members of Nose Creek Players (NCP) are ecstatic that things are getting back to normal and the show will go on.
After the stage lights have been dimmed and the box office shuttered for months, Robin McKittrick, president of says he is incredibly excited to come together with the member of the team and create again.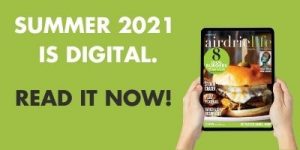 "Art has been the soul of community for as long as people have gathered, art is resilient; it has persevered through darkness and provided light," says McKittrick.
"With that being said, artists require support. We want to encourage Airdrie to continue to support the artists in our community. To consume their creative content. These artists that are contributing to Airdrie's imagination are your neighbours and friends. They need your support to ensure that art continues to provide light."
He adds that residents can get their first taste of live NCP theatre with an original Christmas production.
"We are currently working on some youth and adult workshops as well," says McKittrick.
He adds that the various members of NCP have endeavoured to keep their creative spirit vibrant and vivid by embarking on other creative ventures during the pandemic.
"We have members that have spent time writing, painting, dabbling in photography, doing voice work, film work, starting creative enterprises, and selling their wares, building, participating in workshops and in reconnecting and reflecting," he says.
"When we once again return to the stage, this holistic relationship with art will lend itself wonderfully to robust productions."
Last spring, the group offered some audio theatre through their social media platforms and came together via Zoom to support each other and to create.
"A couple of our members crafted some fun scripts that we got to work on," he says.
"We also did some online improvisation. We hearkened back to the early days of NCP and started offering virtual drama classes for Airdrie's youth. We strongly feel that drama and art are extremely beneficial in teaching young people skills that are essential in navigating the world."
He adds drama instills confidence and creativity, empathy, emotional intelligence, collaboration, problem solving, communication skills, acceptance, social justice, and art appreciation.
McKittrick says the pandemic wasn't all bad and he feels it has reinforced the value of mindfulness; the importance of being in the moment.
"To appreciate the important people in your life," he says.
"To be grateful that we live in a community that recognizes the merit of art and culture. Above all that self-care is critical to overall well-being and that having a creative outlet is essential self-care."
For more information about NCP, click here. (https://www.nosecreekplayers.com)
stacie@frogmediainc.ca