Local Airdrie business takes another hit as Alberta Premier Jason Kenney announced that the province will implement additional health measures "required to protect the health system and reduce the rising spread of COVID-19 province wide" on May 5.
"We have always sought as a province to protect both lives and livelihoods with the pandemic and this has meant resisting pressure to implement both widespread and long-term lock down policies because we recognize the severe impact on people's lives," says Kenney.
"Unfortunately, the arrival of highly transmissible variants in Alberta is putting real pressure on our health care system… The disease continues to spread at an alarming rate especially in young people."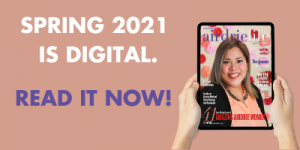 He added that the restrictions are being implemented in an effort to avoid the cancellation other medical procedures.
"We will not permit our health care system to be overwhelmed," he adds.
"We will not force our doctors and nurses to decide who gets care and who doesn't and that is why we must act now to stop the spike."
According to alberta.ca, additional restrictions come into effect for regions with at least 50 cases per 100,000 people, and at least 30 active cases.
These restrictions will be in place for at least three weeks and will be extended if necessary.
Schools and Post-Secondary Move Online
All kindergarten to Grade 12 schools will transition to online learning, effective May 7, while childcare facilities remain open.
This is expected to remain in effect until at least May 25.
"I know this is a real disruption to children and parents but with the currently level of community spread, we have 80,000 students and staff who are in self isolation and will soon reach a point where many schools will not be able to operate," says Kenney.
"This two-week reset will allow schools to come back for in-school instruction right through until the end of the year."
Post-secondary schools will transition to online learning, effective May 5.
Restaurants Move to Take Out and Delivery
Effective May 9 at 11:59 pm, all in-person dining, including on patios, is prohibited.
Restaurants, pubs, bars, lounges, cafes and food courts can open for takeout, curbside pickup and delivery only.
Gatherings
All indoor gatherings remain prohibited.
All outdoor social gatherings must be limited to no more than five people and a maximum of two household cohorts.
Mandatory physical distancing must be maintained at all times between members of different households.
Retail
Effective May 5, retail services must limit customer capacity to 10 per cent of fire code occupancy (not including staff) or a minimum of five customers.
Shopping mall capacity limits will exclude common area square footage.
Curbside pick-up, delivery and online services are encouraged.
Fitness Performance and Recreation
Effective May 9 at 11:59 pm, all indoor sport, performance and recreation activities for youth and adults are prohibited.
Indoor fitness and recreation facilities must close, including for one-on-one training.
All outdoor sports and recreation activities are prohibited, except with members of your household, or your two close contacts if you live alone. This includes:
all group physical activities, such as team sports, fitness classes, training sessions
all one-on-one lessons and training activities, all practices, training and games
Outdoor recreation facilities can remain open unless specifically closed by public health order.
Personal and Wellness Services
Effective May 9 at 11:59 pm, personal and wellness services, including hair salons, barbers, nail salons, estheticians, tattoos and piercing, must close.
Places of Worship
As of May 5, Faith services are limited to 15 in-person attendees. Physical distancing between households must be maintained at all times.
Virtual or online services are strongly recommended.
Drive-in services where people do not leave their vehicles and adhere to guidance are allowed.
Kenney said public health measure enforcement will double from $1,000 to $2,000.  Maximum fines for serious offences remain at $100,000.
"We will not tolerate those who endanger the health of their fellow Albertans while the vast majority of people are doing the right thing," says Kenney.
He added that all of those who can work from home should.
"There is one simple message, if you can stay home, please stay home at least over the next three weeks," he adds.
For more information on the newly implemented restrictions, click here.
stacie@frogmediainc.ca