If you are missing the Calgary Stampede and all of the rootin' tootin' fun that comes with 10 days of rodeo and midway, you are not alone.
It is hard to have such an entrenched tradition taken away on top of all of the other things we have had to sacrifice because of the COVID-19 pandemic, but that doesn't mean you have to keep your cowboy hat and boots in storage until 2021.
There are many ways that you can celebrate Cowtown's culture right in your own home.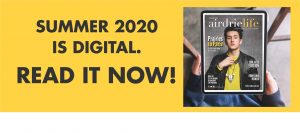 What You're Missing
The best place to start when making your Stampede plan is the same place you would begin if you had just arrived at the grounds and were trying to decide what to do first.
Think about what you love the most about The Greatest Outdoor Show on Earth.
Is it the midway games?
The food?
The rodeo?
The Western wear?
All of these things can be done in new and exciting ways at home.
Midway Games
You can create a reasonable facsimile of most midway games at home fairly simply and with things you probably already have at home.
Ring Toss – Use any rings or balls you may have around the house and any bottles or plastic cups you can find for this fun family game.
Lucky Duck – Use any toy that floats and mark one on the bottom as the one that "wins." Then take turns choosing.
Block Buster or Bottle Pyramid – This is easily recreated with a ball and bottles or plastic cups. Just stack 'em up and knock 'em down.
Shoot Out – Use water guns to shoot balls off of the tops of…. anything really. Bottles, golf tees, upside down cups, cardboard boxes or tubes, the possibilities are endless.
Prime Prizes – Have fun with the prizes. They can be anything from an already owned and loved stuffed toy, to a treat like a cookie, to a privilege like an extra book to read at bedtime or being the one to choose a movie that night.
Fun Food
For many people the thing they will miss the most about not going to the grounds is the food.
Although some of the more adventurous items like an octopus lollipop, pickle ice cream and cockroach pizza may be harder to make at home (and would you want to?), there are many dishes that are easy to either make or purchase off-site.
Things like ice cream, corn dogs, cotton candy and candy apples can be purchased at any grocery store.
Other signature Stampede dishes like snow cones, pancakes, beef on a bun, mini doughnuts and nachos are simple to make at home with many online recipes.
There are also a number of local restaurants that are offering Stampede specials so you can order in some of your favourites like barbecue and ice cream.
If you don't mind a drive into the city, there are a number of food trucks that will be set up in Calgary over the next week to serve up the grub you will be craving. Click here to learn more.
Roped In
If the rodeo is your favourite part of Stampede, there are no shortage of videos on the Calgary Stampede Facebook page from years past.
It's not exactly the same as sitting in the uncomfortable stadium seats with the action up close (and all of the sights, sounds and smells that come with it), but it is a fun trip down memory lane.
Western Wear
This is perhaps the most accessible way to tip your hat to the spirit of Stampede.
Pulling on your Wranglers, cowboy hat, boots and bowler tie is a great way to pay tribute to the wonderful Western ways that the Stampede celebrates.
You can also decorate your home or sidewalk with Western themed art pieces, take some time to go online or read books to learn about rodeo animals or ranching, or watch some videos of the Stampede Showband.
No matter how you choose to celebrate the Calgary Stampede this year (or if you choose to take the year off), know that it is perfectly normal to feel disappointed. This is a great opportunity to teach your children that things don't always work out the way they expect them to and sometimes you just need to get back on the horse and try something new.
stacie@frogmediainc.ca