Each of the Amazing Airdrie Women Awards (AAWA) winners will have $100 to donate to the charity of their choice thanks to the family of a late award nominee.
The AAWAs recognize the incredible feats of our community's mothers, daughters, sisters, aunts and neighbours.
The Tracy Work Amazing Airdrie Women Pay It Forward Fund honours Work, who was nominated for an Amazing Airdrie Women Award during the event's inaugural year in 2011.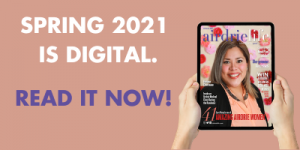 She passed away shortly after the awards following a six-year battle with breast cancer at the age of 39 years.
Work's family, including her mother Doreen Kleisinger and her daughters Emma and Kayla, who were 10 and eight when she died, have donated the money for each of the 10 recipients to give to a local non-profit in Works's memory.
The initial donation of $3,500 will allow for $100 per recipient for the next few years.
"Tracy really respected the other women who were nominated for the awards and this allows Kayla and Emma to share the kindness and heart of their mother with the community," says Kleisinger.
"It is 10 years since she passed, and people are still missing her and commenting on her strength and courage. She was one hell of a woman."
Work volunteered for a number of organizations in Airdrie, including the Canadian Cancer Society Relay for Life. She also gave her own time in the evenings to speak to other people going through cancer to help lift their spirits and provide resources.
airdrielife publisher and Amazing Airdrie Women Awards founder Sherry Shaw-Froggatt says she was overwhelmed by the family's decision to make this special donation in Work's memory.
"Tracy set the bar pretty high for all the Amazing Women that came after her, and this fund now lets us spread the love on behalf of Tracy and her family to local charities," says Shaw-Froggatt.
"It's a fitting tribute, and an amazing gift to our community for years to come."
Emma is now 19 and is getting her Bachelor of Education at the University of Alberta.
She says although she was young when her mother passed, the things she taught her have inspired her to go into a career of teaching.
"She taught me how to be courageous and kind and check up on others to make sure they are OK, but to also check up on yourself," she says.
"I wouldn't be the person I am today without her. She took the time to teach me all that she knows, and I wanted to help kids and teach them about life. I wanted to do something that would make her proud of me."
Kayla, 18, says the best way to honour her mom is to give back to others.
"She was always very selfless and wanted to make sure other people knew they were loved and cared for," says the Grade 12 St. Martin de Porres High School student.
"She lived every day to the fullest and loved the people around her. Seeing how strong and courageous and brave she was made other people want to be better."
Emma adds that her mom was a superhero who had a tough journey but handled it beautifully.
"Even though she didn't make it, she made it into people's hearts," she adds.
The 2021 AAWAs have 41 nominees in 10 categories including the Amazing Courage Award, which is also named the Tracy Work Memorial Award.
To read about the 2021 Amazing Airdrie Women Awards nominees and vote for your picks, click here before April 30.
Fifty per cent of the decision comes from online votes, while the remaining 50 per cent comes from the airdrielife editorial team, previous recipients and sponsors.
stacie@frogmediainc.ca