Airdrie hip hop/rap artist Willy Snypes recently dropped his latest track Dear Mama and he says it's about time hard-working women like his mom get the credit they deserve.
"I wanted to write a song dedicated to my mother to show her how much she is appreciated," says the father, football coach and proud City of Calgary firefighter.
"After all that she's been through while trying to raise three boys as a single mother, things weren't easy for her."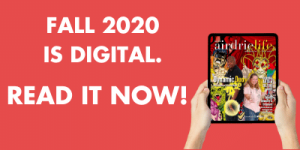 The video was released on YouTube on Sept. 14, great timing as Snypes' mom turns 60 years old this year and the COVID-19 pandemic has cancelled plans for the family to get together to celebrate.
"Too many times, we as people wait until our parents or loved ones are no longer here before we decide to do something to recognize them and the sacrifices they made to try and provide a better life for their kids," he says.
"Through domestic relationships, long hours of shift work as a nurse, and restless days as a mother, my mother always found a way to make things work."
He says the video was inspired by one of his musical influences Tupac Shakur.
"Some people saw him as a rapper, whereas all I heard most of the time was street poetry," says Snypes.
"Whenever I'm working on new music or writing a new song, I find that my mind runs away visualizing how this new song can be made into a video."
He adds that he wanted to keep the video for Dear Mama simple and easy to follow so viewers could really absorb the message.
The video was shot in the Mount Royal area of Calgary and features a light pink 1956 Thunderbird that also honours warrior women.
"My mother's birthday is during the month of Breast Cancer Awareness Month, so I figured what better way to throw in another symbol of recognition for all women or families who had to deal with breast cancer?" he says.
"The thing I want people to take away from this video is that we don't always understand what our parents had to go through raising us or even get a glimpse of that side of the fence. Mostly because our parents try to shield us from their hardship to keep us from having to worry. It's important that we show them how much we love them as a way of saying, 'Thank you for going through what you had to so that I could be where I am today.' Waiting until tomorrow to say thank you, could be too late."
Snypes has been a DJ and recording artist for about 20 years and is currently wrapping up his latest album titled Judge Me Not.
He says the project was expected to be completed by now, but since joining the fire department and becoming more of a public image, he felt it was important to go back over some of his work to fit his new image.
"I'll probably never make it famous as a musician but if I have the opportunity to make a difference in someone else's life or even just put a smile on someone's face, I'm up for the cause," he says.
"We only live once and no matter how many times that's been said, I still don't think people understand just how important it is to just stop, take a deep breath, and smile."
Check out Snypes newest video by clicking here or subscribing to his YouTube channel @WillySnypes.
stacie@frogmediainc.ca