North Rocky View Community Links is offering virtual presentations for seniors to help teach them about benefits and warn them of scams.
Organizers have changed things up a bit and are now allowing family members and caregivers to access the free programs in the hopes that they will share the information with those they care for.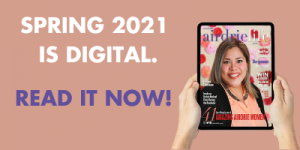 "We realize that the virtual session might not be as accessible to all seniors (as in-person presentations are)," says Laurie Jacob-Toews, community engagement services manager with Community Links.
"We intentionally selected the lunch hour, in hopes of being able to accommodate breaks in a workday, for those who are still working."
The sessions are offered via Zoom to participants who are 55 years of age or older and their family members.
Benefits and Credits
The first presentation focuses on seniors benefits and credits and will cover common types of income and credits for seniors, pension income splitting, Registered Retirement Savings Plan (RRSP), Old Age Security (OAS) repayment, payment methods, authorizing a representative and the Climate Action Incentive. The presentation will be facilitated by Bonnie McIntyre from Canada Revenue Agency and will take place on April 7 from noon to 1 pm.
"We often find that there are benefits and credits that seniors may not be aware that they can access," says Jacob-Toews.
"We want to make sure that all the seniors in our community are aware of the financial resources available to them."
Caregivers Support
Karen Cuthbertson from Caregivers Alberta will present a Caregivers Support Group session on April 20 from 1:30 to 3 pm.
The Caregiver Support Group provides social support for individuals caring for a senior. Educational resources and presentations are offered as well as opportunities to network and share challenges and successes with other group participants.
"The Caregiver Support Group is a great way for seniors who are caring for a senior loved one to connect with other community residents who are in the same situation and also to get support and resources," says Jacob-Toews.
"Caregivers Alberta offers a wealth of resources and we are excited to have them join us to share what they provide."
Scams
Another presentation will revolve around scams and how to recognize them, focusing specifically on examples of fraudulent communications, how to protect yourself from identity theft and new COVID-19 scams. This presentation will also be facilitated by McIntyre and will take place on May 5 from noon to 1 pm.
"Scams are an unfortunate reality of our world and too often seniors are the targets of these scams," says Jacob-Toews.
"We want to provide seniors in our community with the information they need to stay safe."
To register for these sessions or to learn more, click here or call 403-945-3900.
stacie@frogmediainc.ca