Have you ever wanted to have your name on a local performance venue?
Now you can with the Rocky Mountain Symphony Orchestra (RMSO) seat-naming campaign.
Residents can purchase the right to have their names engraved on the arm of one of 200 chairs at the Polaris Centre for Performing Arts in East Balzac.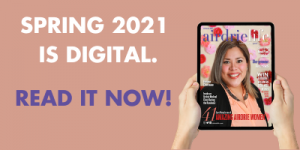 "Seat naming allows patrons to dedicate a seat in honour of a loved one, remember an anniversary, honour their favourite musician or composer, and much more," says Carlos Foggin, the Polaris Centre's venue manager and RMSO's music director.
"Businesses may also choose to inscribe the seats with their business name as an advertising tool."
Fixed seating ranges from $500 to $1,000 per seat depending on the location of the seat in relation to the stage.
"The seats have an expected lifespan of 20 years," says Foggin.
"Every time someone sits in 'your' seat, they will see the name or message you have inscribed. He adds that the Rocky Mountain Symphony is a registered charity, meaning donors will receive a tax receipt for the value of your donation.
Foggin says he hopes to raise about $120,000 with the campaign and 100 per cent of the money will go toward the chair costs.
The chairs are part of a renovation project at the venue that has been in the works for more than two years.
The project has cost nearly $6 million dollars, according to Foggin and the venue now has all the amenities patrons and performers would expect at a much larger space in a major city.
The new space is about 3,000 square feet and includes two commercial washrooms, a bar, a box office, coat check, and a large raised technical booth. Foggin says they have also added more lighting, stage curtains, and made the space fully accessible.
The occupancy inspection is expected in late March.
"There is a light at the end of this tunnel, and we are ready to welcome folks with 'socially distanced' open arms when we are able," says Foggin.
"We will still be here when gatherings are allowed. People are social beings – we have no doubts that many sell-outs are in our future."
Anyone who sponsors a seat will be given the first right of refusal to purchase season tickets in their named seats.
He adds that he is aware of the financial strains that many people are going through due to the pandemic and says there is a payment plan available for the seat-naming campaign.
"We know that money is tight for everyone right now. You can pledge a seat today, then pay it off in interest-free instalments," he says.
Foggin says if someone is interested in seeing the space before committing to a donation, they are welcome to call the office at 403-255-9368 for a tour.
For more information on the RMSO, click here.
stacie@frogmediainc.ca