The Airdrie non-profit organization Thumbs Up Foundation (TUF) is partnering in an upcoming event called HAPPIFIED.
The four-day virtual event will take place from Oct. 26 to 29 and is founded on the principles of supporting positive brain and mind health.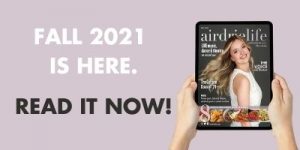 "We wholeheartedly believe this virtual event focusing on positive brain/mind health is extremely timely," says Kim Titus, founder and director or TUF.
"The purpose of the event is to connect people with information, resources, products, and services that support making proactive brain health a daily habit."
TUF was established in 2016 as a result of the sudden passing of Titus' 31-year-old son Jesse Braden. Braden's family and friends began looking into mental health care and awareness in Alberta, as well as the larger suicide epidemic in Canada, and created TUF as a result.
Karen Judge is an author and the founder of A Dose of Happiness, a Calgary organization that works to uplift and connect people to education, experiences, products and services that support a healthy brain/mind.
Judge says the collaboration between the two organizations has been a long time coming and she is excited for the event.
"We want to create a safe space to create and educate, while connecting people with the resources they need," she says.
"But we are bringing the fun factor, which makes us stand out. The event will include challenges and experiences that most people have not seen with other virtual conferences."
Judge adds that at the end of the four days, she hopes people come away with ways that they can pay more attention to their brain and mind health.
"There are things you can do that are powerful and science-based, that truly make a difference," says Judge.
"Does your mind health matter to you? Would you like to feel uplifted? The event is for anyone with a brain and mind, any age and it is family friendly. It's truly for everyone."
Judge adds that bringing together numerous years of research in neuroscience, positive psychology, human development, mental health training and life experience is behind the concept of HAPPIFIED.
"Thumbs Up has a great story to tell. We are humbled by and grateful for the individuals, organizations and agencies who are interwoven into the fabric of our journey," Titus says.
"We are honoured and excited to let you know the puzzle pieces of all the blood, sweat and tears – not to mention heart – of our journey to-date and the culmination of our collective work and efforts will also be showcased through HAPPIFIED in a couple of ways."
Registrations can be found at www.happified.live until Oct. 25. The code to register for free is UROCK.
Titus adds it is not necessary to commit to four days of uninterrupted time requirements.
"Access to the information and videos will be available for viewing at your leisure up until Nov. 10," she says.
"The most important step now is to register to ensure you are able to do so. Please feel free to share and invite your family, contacts, and connections to be our guests as well."
stacie@frogmediainc.ca