This year's Legacy Run to End Family Violence will look a bit different but organizers still hope to raise $5,000 for the cause with a virtual event.
Starting April 10, residents can plan and run their own route and share their progress on social media to win prizes.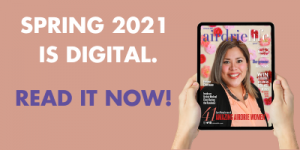 "We decided not to charge a registration fee this year, and just encourage participants to set up a peer-to-peer fundraising campaign, to ensure that the event is accessible to anyone who wants to participate," says Laurie Jacob-Toews, community engagement services manager with Community Links.
"Awareness is also an important factor in our event, so when we have people involved and sharing the message, it is considered a win."
The last in-person run in 2019 raised $8,000 for Community Links and Airdrie and District Victim's Assistance Society. 2020's run was cancelled due to the COVID-19 pandemic.
"You don't need to be a runner to take part this year," says Jacob-Toews.
"The ability to choose your own way to participate opens this year's event up to all ages and ability levels. Whether you want to run seven blocks, or seven half marathons, you are welcomed and encouraged to participate."
According to a press release from Community Links, it takes an average of seven tries before someone is able to leave an abusive relationship, due to complex reasons relating to finances, isolation and shame.
As a result, the theme of this year's run is 'What's your seven?'
Jacob-Toews encourages participants to choose what time, distance, place, and route to run and then share this on social media for a chance to win prizes.
"Event proceeds fund Community Links free services and supports for adults and children experiencing domestic violence, a serious worldwide public health issue, which has been significantly compounded by the impacts of COVID-19," says Jacob-Toews.
The Legacy Run to End Family Violence was founded by an Airdrie community collaboration in 2017 to raise funds to continue to facilitate free services and supports for adults and children experiencing domestic violence.
Event organizers continue to honour the memory of Airdrie's Andrea Conroy, who was taken from her children, family and community in an act of domestic violence on Feb. 21, 2012 at the age of 33.
Participants can sign up now for the virtual run, set to take place from April 10 to May 10. Participants can tag @legacyrun2endfv and use the hashtags #ShareYourSeven and #LegacyRun2EndFV on social media to take part.
For more information click here.
stacie@frogmediainc.ca