An internationally published and recognized makeup artist from Airdrie will compete in this summer's Canada Galaxy Pageant.
According to the Canada Galaxy Pageants' website, Sarika Mehta mission's is fiercely devoted to empowering women of all ages with the gift of self-care and a feeling of beauty and acceptance that starts within.
"Just by accepting the offer, I have encouraged my inner self-confidence," says Mehta.
"I feel like someone has already awarded me with the achievement title of living my life as a mother, as a woman, as a sister. This is a huge platform for me to be able to connect with so many amazing women outside of my reach."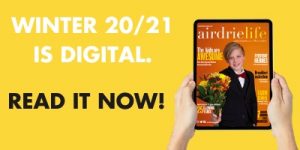 Mehta has lived in Airdrie for six years and says when the director of the pageants reached out and contacted her, she thought it was in regard to doing makeup for the contestants.
"To my surprise she wanted me to participate," she says.
"I was honestly a little hesitant to be chosen for a pageant or even apply for one because I have not seen many pageants where the basis of them is superficial. When you say 'pageant,' people automatically think about the single, younger women who society would say are 'perfect'."
She adds the Canada Galaxy Pageants struck a different chord with her because they wanted women from all backgrounds, of various body sizes and shapes, and even some who are married.
"I do not have a 'perfect' body but I have a body that a lot of women can relate to having – it has birthed babies, and taken care of family, and done so much," she adds.
"Pageants should always celebrate this, so here I am a national finalist competing for Mrs. Canada as Mrs. Galaxy Airdrie 2021."
According to the website, Canada Galaxy Pageants is looking for "intelligent, ambitious, personable and progressive women who make a difference in their communities through volunteerism and service."
Contestants compete in five areas of judging including their photogenic qualities, an interview, swimwear, fashion wear and an evening gown.
Mehta will compete against 18 other women in the "Mrs." Category who are 20 years old and older. The competition is expected to take place in Toronto in August (depending on COVID-19 restrictions at the time).
Mehta says she believes in creating an atmosphere of love, inclusivity and representation for all genders, ethnicities, religions and ages.
She has devoted hundreds of hours to the Volunteer Airdrie and other local organizations including the food bank.
She says it is important to her to give back to her community and hopes younger boys or girls in Airdrie may look up to her and be inspired to follow their dreams.
"To inspire change, you usually have to go against the grain of society, and that's not easy," she says.
"If someone younger than I, is looking up to me and inspired to do what they love regardless of their obstacles, that would mean the world to me."
Mehta has been a makeup artist for six years and has done makeup for 54 magazines around in the world (including airdrielife!), runway models and other pageants such as Mrs. Calgary and Mrs. Southern Alberta.
"I realized how much fun it was to exercise control over one's appearance, confidence, and personal style," she says of why she loves her craft.
"It's amazing what a difference the little things can make, so I went to school in Calgary to learn from professionals and here I am internationally certified and I have learned from amazing artists all over the world."
For more information on how to get involved with Mehta's journey, click here.
stacie@frogmediainc.ca