Kim Burton, owner of Mosaic Farms, says her passion for growing vegetables and desire to live outside of the city collided to create a business.
"Mosaic Farms was created to have multiple fresh, and local products that you can trust and enjoy directly from the garden and greenhouse," says Burton.
"Our produce is picked on the day of delivery or pick up. We love being outdoors and working in the garden. We wanted to grow new and unique things that you can't find most places, and we hope that people start to seek them out to try them as well."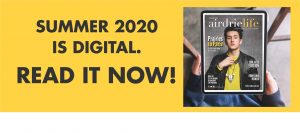 Mosaic Farms is located northeast of Airdrie in between Crossfield and Acme.
The operation uses 99 per cent plant-based packaging and all of their produce is pesticide and herbicide free.
"We want to provide vegetables to you because it's the quality and taste that you can't get in a grocery store," says Burton.
"Most places ship all their produce and it may exchange hands or trucks losing its freshness. Whereas with us, you get it picked the day you want to pick up or have it delivered. They are crisp and full of flavour."
There is no shortage of variety either as Burton says they currently have:
beefsteak tomatoes
vine tomatoes
paste tomatoes
peppers
jalapeños
scotch bonnet peppers
horseradish
pickling cucumbers
Their selection also include a number of herbs including:
parsley
peppermint
cilantro
dill
lemon balm
oregano
basil
This is Mosaic Farms third year of the operation, which means they will soon be able to share their other passion with local breweries.
"We have a love and appreciation for local brewing markets and wanted to be a part of it," says Burton.
"There didn't seem to be many local farmers in our area that supply hops, so we decide to do our own hop yard with multiple varieties to get involved and be part of the process. We wanted to provide the freshest, most flavourful hops to local breweries and enjoy a cold brew and the fun of trying new mixes."
Brewing hops take three years to establish and Burton said they are starting to reach out to local breweries in Airdrie and Calgary now.
They grow eight varieties of hops including cascade, chinook and centennial.
Currently, just Burton and her husband Sheldon run the farm, but after the busy spring they had, they plan to expand at the end of the season and hire some employees for harvest time.
"We definitely have seen an increase in business since the pandemic," says Burton.
"During the spring season, we sold out of all our bedding plants fast. People were happy with the quality and size of the plant when they were ready to start their own garden."
Mosaic Farms can be found at the Airdrie Farmers Market and online on their website , Facebook and Instagram.
They deliver to Airdrie, Acme, Carstairs and Calgary.
stacie@frogmediainc.ca