An Airdrie resident recently channelled his frustration into a potentially profitable business.
Anthony Morvillo found himself in need of a meat thermometer over the holidays and wasn't in a situation where he could run out and get it.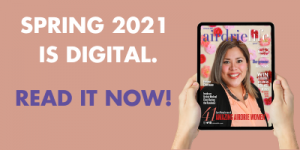 "It frustrated me that I could get food delivered to my house, but I couldn't get a household product," says the electrician.
"I could see Wal-Mart from my house by I couldn't get what I needed."
He decided to take matters into his own hands and started looking into the creation of an app that would allow delivery of common household items and some groceries from local stores.
The delivery application, which will be called, rnnr.shop, will work much like Skip The Dishes.
"Say you are making a recipe and you are missing one ingredient, but you have your kids at home and don't want to pack them all up to go get it," says Morvillo.
"You go into our app, select your ingredient, decide which store you want it from, and we will get it to you within an hour."
The application is expected to be available in the App Store by mid-May and in the meantime, residents can visit the website www.rnnr.shop to place an order.
"We are working the bugs out right now and we are starting with Wal-Mart as our first store because it is a one-stop shop for most things," he adds.
"Delivery is the way of the future. It is essential to the survival of local companies. People are using Amazon 10 times more this year than they did last year and it is only going to increase from here. If you are going to get your items delivered, why not support a local company?"
He added that the delivery system can also be used for smaller, local stores to help them save money on a delivery portion of their website and drivers of their own.
"We want to be a local company that is supporting other local companies," he says.
"It is a win-win-win. We are creating jobs for drivers, we are helping local businesses save money and get their items delivered and we are making getting an item from a local store way more convenient for Airdrie residents."
Morvillo adds there is a small upcharge and a delivery fee for items.
Not having any experience with the technological side of the business, Morvillo looked on Kijiji for a developer in November.
He found Calgarian Andrew Koenig, who has come on on board to develop the app.
Morvillo says they are improving the app every day and welcome customer feedback.
For more information on the rnnr app, click here.
stacie@frogmediainc.ca