Are you having difficulty having meaningful conversations with a loved one struggling with mental health or addiction challenges?
If so, the Harmonized Health Program's Families Helping Families course may be just what you need to develop the tools and skills to allow each family member to express their perspectives in a healthy way.
The program is designed to help family members who have someone in their circle suffering from mental health or addiction challenges.
"You will learn how to approach situations of conflict and difficult situations," says Mona Cooley, founder and CEO of Cool Family Solutions and the creator of the Families Helping Families course.
"These are tools that you can use not just in the home but in school, in the workplace and elsewhere."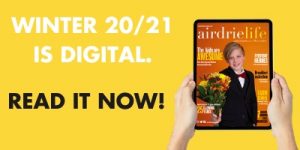 This 10-week fully funded course allows family members to experience "proven results" on how to have honest healthy conversation about difficult situations.
The program was created by Cooley in 2017 and comes as a result of her family's own personal trauma.
Cooley experienced her 22-year-old daughter's psychotic break in 1995.
"It was a near death experience that shook up the whole family," she says, adding her daughter Candice was diagnosed with bipolar disorder.
"We had no idea, no understanding of what to do as her family. When I talked to her doctor at the time and asked what resources were out there for us, he simply said, 'I don't know.'"
After learning how to help her daughter and her other children through years of trial and error, Cooley created the Families Helping Families course that teaches loved ones to listen, understand and validate (LUV).
"I have done so much work to deal with my mom and this is the first time ever I feel it has stuck and I got true sustainable results," says Jennifer Hooper, program participant.
Cooley says that family members can get help whether their loved one is in treatment or not and participants do not have to be related.
However, Cooley says the family members need to come to the course with the purpose of learning some tools to change the way they interact with their loved one.
"It's important that you know you are going to have to change how you are doing things," she says.
"We will get to the root of what is going on in the family and then go from where you are to give you these tools. It's not a quick fix. It's coaching, it's learning a new skill set, it's work."
The group course takes place once a week for two hours via Zoom and each course as 10 members per group. New courses will begin in February with 70 spots available.
For more information or to sign up for Families Helping Families, contact mona.cooley@coolfamilysolutions.com.
stacie@frogmediainc.ca