Local country singer Brandon Lorenzo recently released a pandemic-related single that he says shows the way forward while paying homage to the difficult time of isolation we all recently experienced.
"The Year the Never Was is an anthem moving forward as we wrap up the end of the pandemic," says Lorenzo.
"It talks about all of the things we have been missing over the past year and how we are excited to come together again now."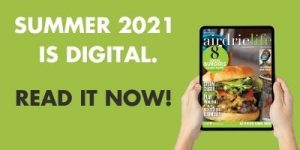 With lyrics like "I made it through the year that never was. I got friends and family and plenty of love," the track has an upbeat and positive message about what was truly important during the tough times of 2020 while acknowledging the hard parts with "It's times like these I'd like to fast forward through and put 2020 in the rear-view."
Although he says seeing the dates of the shows he was supposed to play come and go last year was a bit depressing, Lorenzo feels his unique spin on playing "live" music during the pandemic has resulted in more followers and gigs.
"2020 was going to be huge for me," he says.
"I had fairs and rodeos booked across the province and one Sunday afternoon I was tired of being sad about the dates of the shows coming and going so I decided to go outside and play for the neighbours."
It occurred to Lorenzo that he could be filming the block shows and posting them as Facebook lives so that's what he did, resulting in more than 500,000 views.
"I ended up getting a number of backyard gigs from that and even played my first out-of-province gig in Saskatchewan," he adds.
In addition to getting his name out there, Lorenzo also won the 2020 YYC Music Awards People's Choice Award for his song Spread Some Good Time Around and opened for Country Legends Tribute Show for Hotels Live, put on by Live Star Entertainment in October.
"There has definitely been a jump in my career during the pandemic and now that it is coming to an end, people are missing live music more than ever," he says.
The Year the Never Was was written by Lorenzo's his long-time collaborator Ryan Hydro with the Airdrie artist in mind.
"As soon as I heard it, I knew it was the song everyone needed," Lorenzo says.
The music video depicts the artist aimlessly walking down the streets of Airdrie playing his guitar and singing.
"We really wanted to put the emphasis on local businesses and Airdrie as a whole," he adds.
"The small businesses were the ones that were hit the hardest and sadly had to close their doors and we wanted to draw attention to that."
The video also highlights local frontline workers such as RCMP and firefighters and shows Lorenzo walking past Airdrie Urgent Care with an open sign lit up.
"The song appeals to everybody," says Lorenzo.
"No matter your age or group or demographic, you experienced the COVID-19 pandemic and you can relate to the song on so many levels. I hope it will uplift people and allow them to remember how we came together."
Watch the video for The Year That Never Was by clicking here.
stacie@frogmediainc.ca